On Travel "To be able to travel the world, especially to places I never thought I'd be… it's really, you know, still fascinating for me"- Beyoncé Knowles
Beyoncé and Jay-Z are no longer strangers to the limelight despite being one of the most famous husband-wife duos in the world. There's not much we know about their starting, but she once revealed " I was 18 when we first meet, 19 when we first started dating," it assumed that the first meeting was on a plane in 2000 which Jay-Z rapped about the moment in his song "Everything is Love," he sings " Fate had me sittin' next to you on the plane." After a year of phone call loving…. Their first official romantic date was at Nobu where he brought his friend that also mention in the lyrics of his song "Everything is Love," called his "first foolish mistake." They released their first musical collaboration track in 2002 called " 03 Bonnie & Clyde," it appeared that the combination hits the audience superbly and soon they dropped their second musical track "Crazy in Love." A masterpiece with lyrics like "I've been playing myself, baby, I don't care. 'Cause your love's got the best of me," that landed the couple their first Grammys together.
The couple tight the knot on April 4, 2008, in the world of super-secret celebrity weddings even without informing the fans.

Let's check her World Tours from the very beginning…
List of Beyoncé World Tours
Beyoncé has taken her show eight times on the road, beginning with the tour "Dangerously in Love" in 2003. Among eight, five of which have been performed by herself and three with co-artist including two with Jay-Z and one with co-headliners Alicia Keys and Missy Elliot.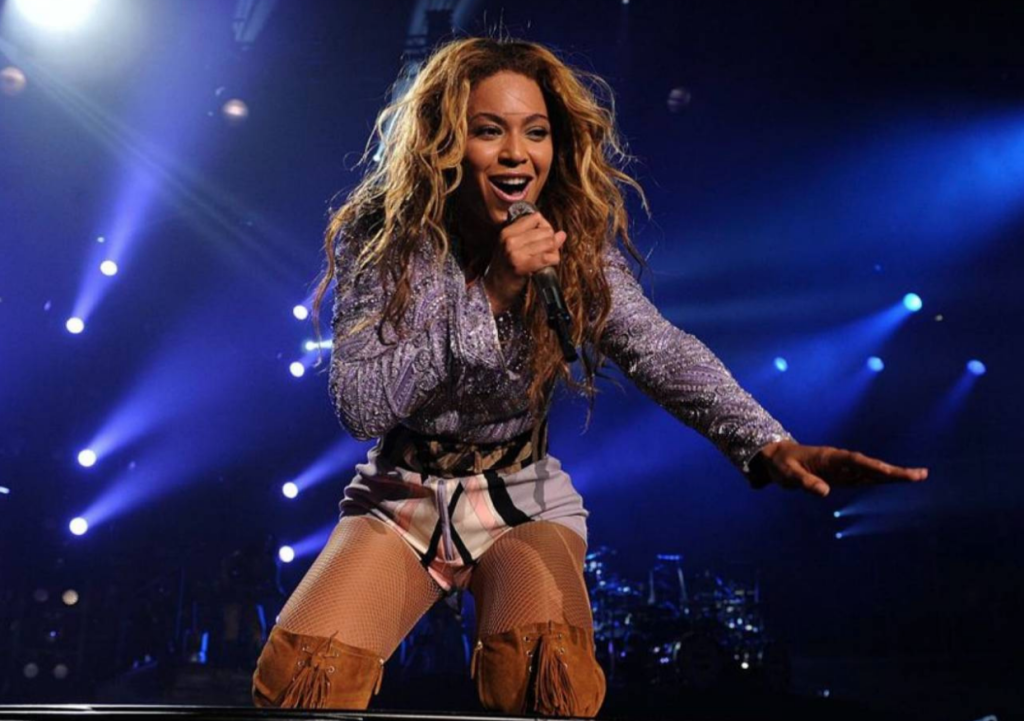 Dangerously in Love Tour
The Dangerously in Love Tour was one of her debut concerts which took 9 concerts in Europe. The tour was intended to showcase her solo album "Dangerously in Love" released in 2003. However, the set music also contained a special segment dedicated to "Destiny's Child."
It was the beginning of her incredible journey, while on that tour, she performed in England, Ireland, and the Netherland, six of her shows had placed in England including Manchester, London, Birmingham, and three other states, the other three placed in Belfast, Dublin ( Ireland), and Amsterdam (Netherland).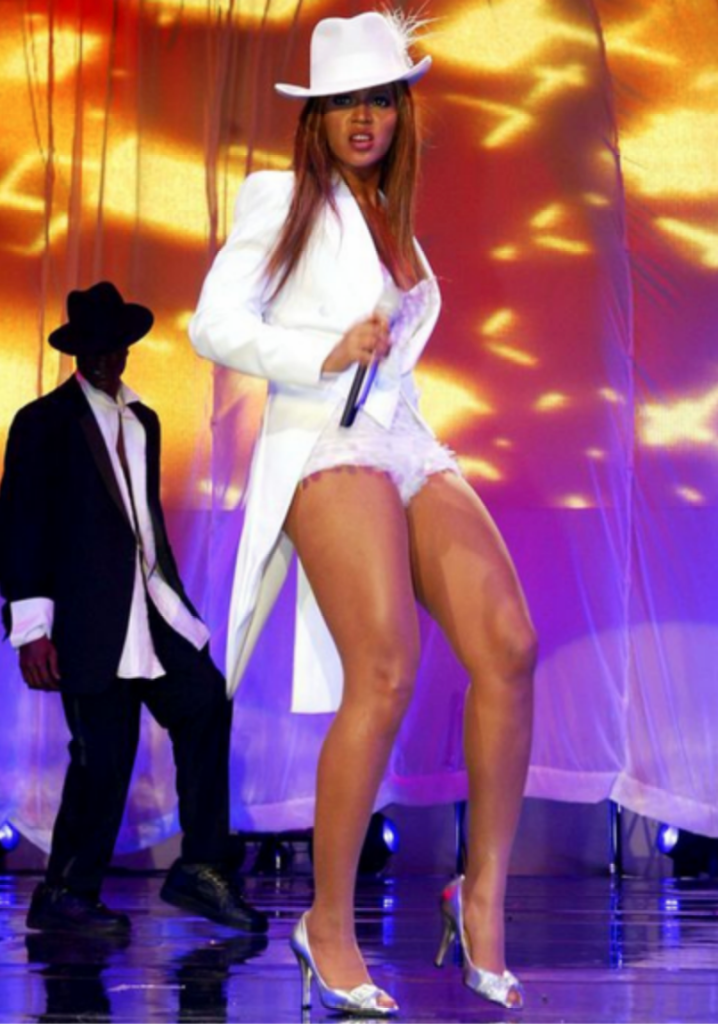 Verizon Ladies First Tour
The Verizon Ladies First Tour was a combined tour along with Alicia Keys and Missy Elliott, though it was supposed to feature with Ashanti, Monica, Mya, and Mary J conflict scheduling caused the other artists' absence from the tour.
The outing was visited across twenty-plus states in the United States from 12 March to 21st April, It became one of the highest tours in 2004.
The Beyoncé Experience
Beyoncé Knowles Made her first longest concert tour, it started in April and finished in November 2007. The tour consisted of 96 shows, it was mainly intended to support her second recording album B'Day (2006), It took almost seven months and covered over 29 countries including Europe, Asia, Oceania, and North America over five legs.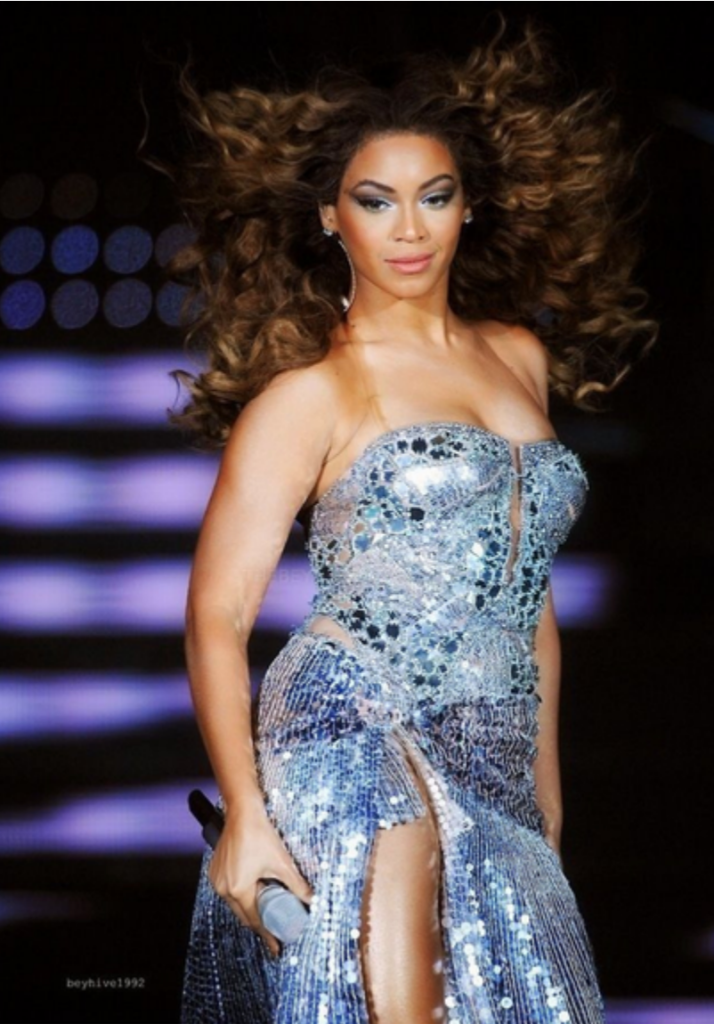 I AM… WORLD TOUR
I AM… WORLD/TOUR was her fourth headlined concert in support of her third studio album "I am… Sasha Fierce (2008)." The tour embarked in March 2009 and finished in February 2010 composed of 110 shows over six continents (The only tour that was placed on six continents). The journey started from North America to Europe, North America again, then Asia to Europe, Oceania, Asia, Europe, Africa, and Europe, and ended in South America, it took almost a year
over 11 legs. Beyoncé mentioned that it was her best and the most theatrical tour.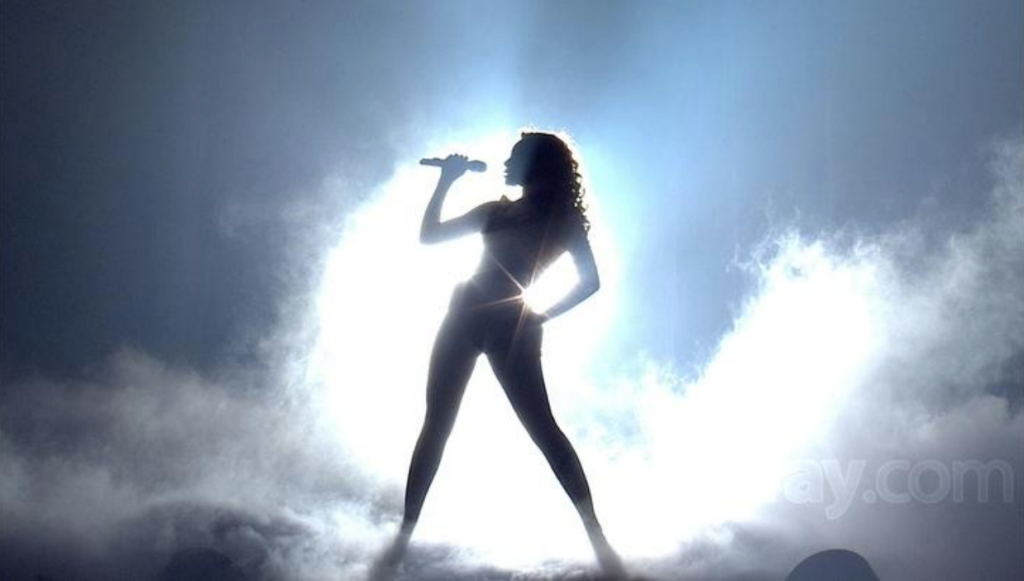 The Mrs. Carter Show World Tour
The Mrs. Carter Show World Tour is one of her best concert tours, especially for the resembled of its title, it's a reference to her marriage with American rapper Shawn "Jay-Z" Carter, who appeared multiple times throughout the tour. For the tour, she had to work with a number of talented designers including Emilio Pucci, Riccardo Tisci, and so many.
The tour began in Serbia on April 15, 2013, and ended on March 27, 2014, in Lisbon, Portugal. It was located in Europe- Latin America- North AmericaOceania over eight legs.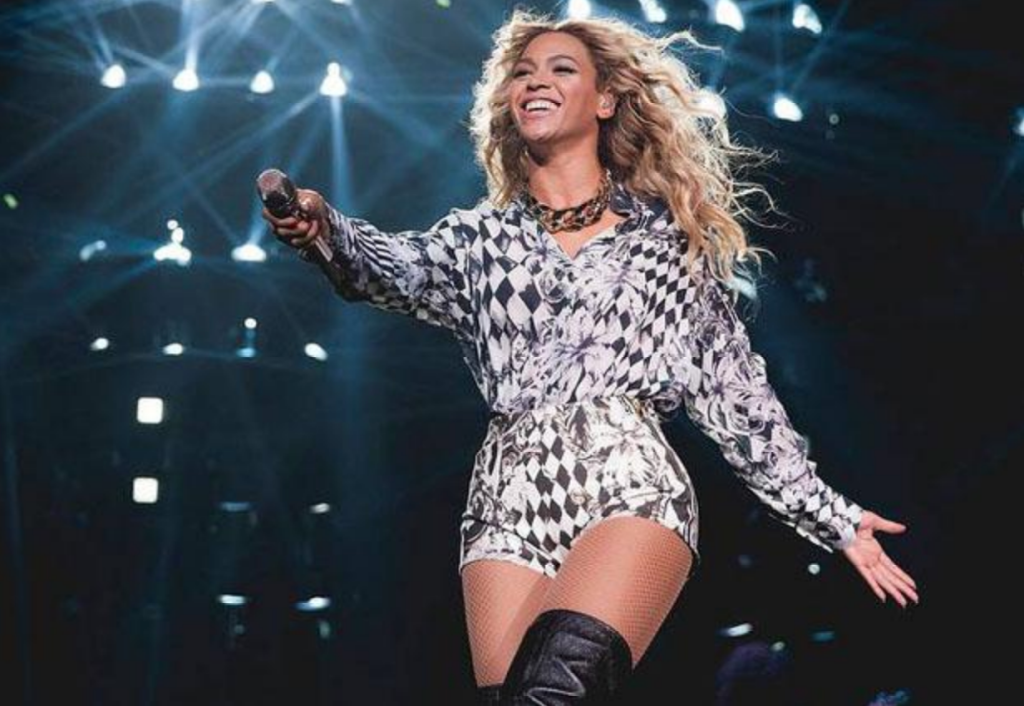 On the Run Tour
The Tour was a co-headlined concert tour with her husband rapper Jay-Z, also known as duo The Carters. It was named after the song On the run recorded by Jay-Z on which Beyoncé featured. The tour was arranged over 20 plus places throughout France, Canada, and the United States, started on June 25, 2014, in Miami Gardens, USA, and ended on September 13, 2014, in Paris, France.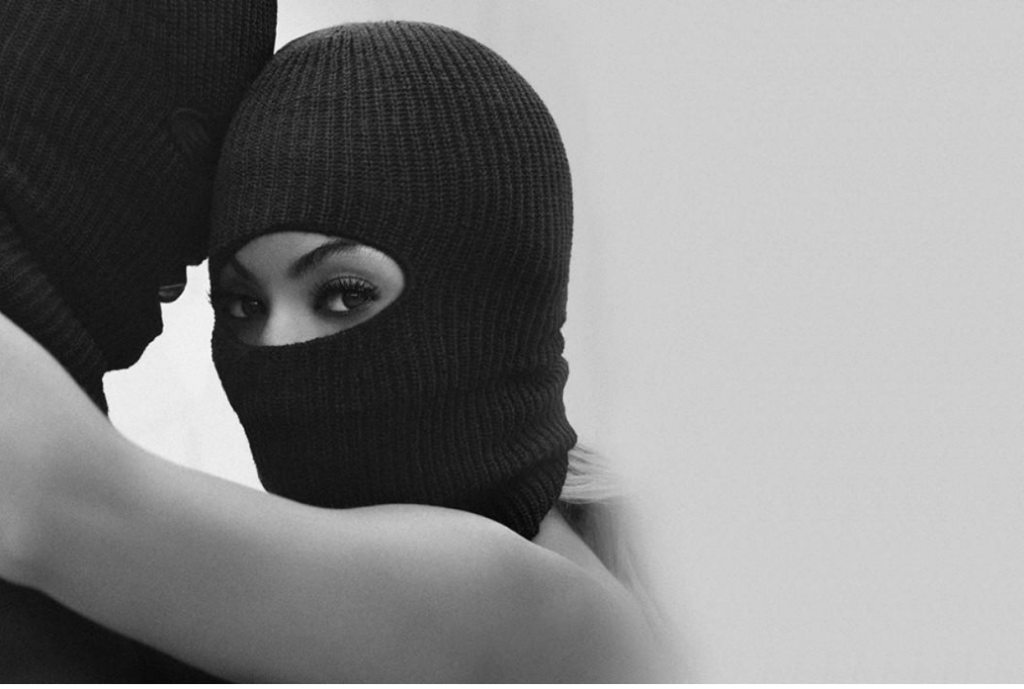 The Formation World Tour
The Formation World Tour was the seventh concert tour by Beyoncé, it was staged in support of her sixth studio album Lemonade, and she was dazzled by the fans during the concert. The tour started from Miami on April 27, 2016, took three legs over 13 countries, and concluded on October 7, 2016, in East Rutherford, New Jersey, United States.
On the Run II Tour
The On the Run II Tour is the second co-headlined tour by Beyoncé and her husband Jay-Z. While in the show, the couple announced their collaborative album "Everything is Love." The tour was held in Europe and North America which placed eleven countries on two legs. It started on June 6, in Cardiff, Wales, and ended on October 4, in Seattle, United States.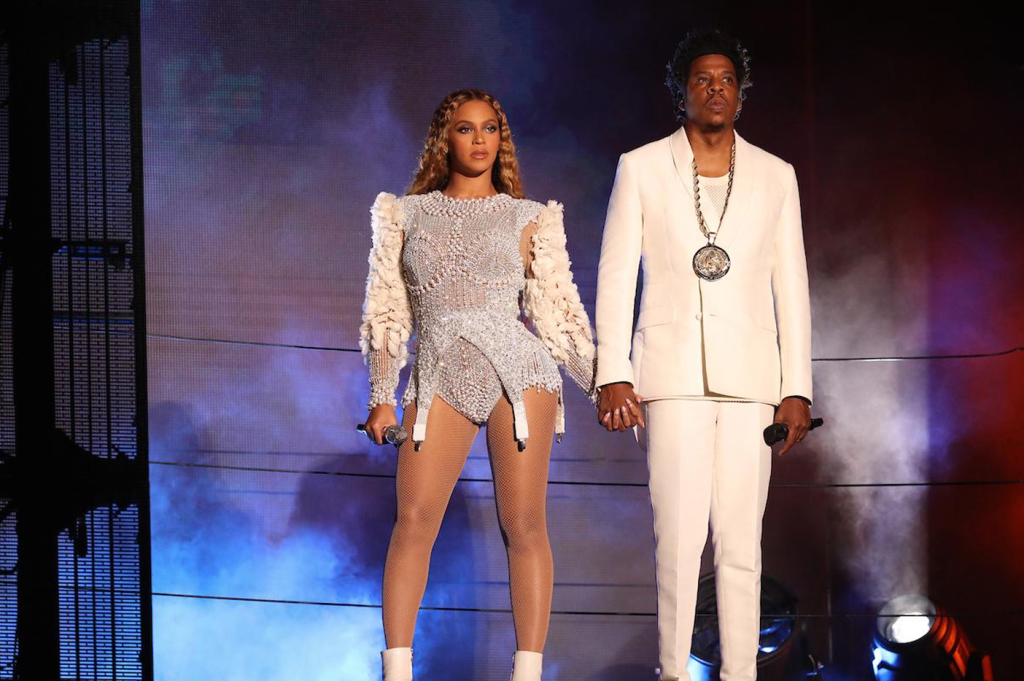 They aren't just a famous couple in the era of music but also a great traveler. Till now we have talked about her music tours all over the world but it's pretty obvious that they're the most inspired couple for the people who love traveling.
When superstar Beyoncé and Jay-Z are on a vacation or anywhere on spot, people take notes, thrilled about the place or which Yacht they are taking. They always grab fans' attention through their most expensive world tour. You'll be surprised after reading about the duo's most luxurious Yacht tour.
Queen B & Jay-Z are on the Flying Fox Yacht
It is hard not to get excited when talking about the super yacht Flying Fox and if it's leased by the couple Queen B and King JayZ as their vessel in the Mediterranean Sea, you have to scroll down to what happens next. The couple gives us a glimpse of what it will be like to have a celebration on your 40th birthday onboard the most luxurious superyacht The Flying Fox.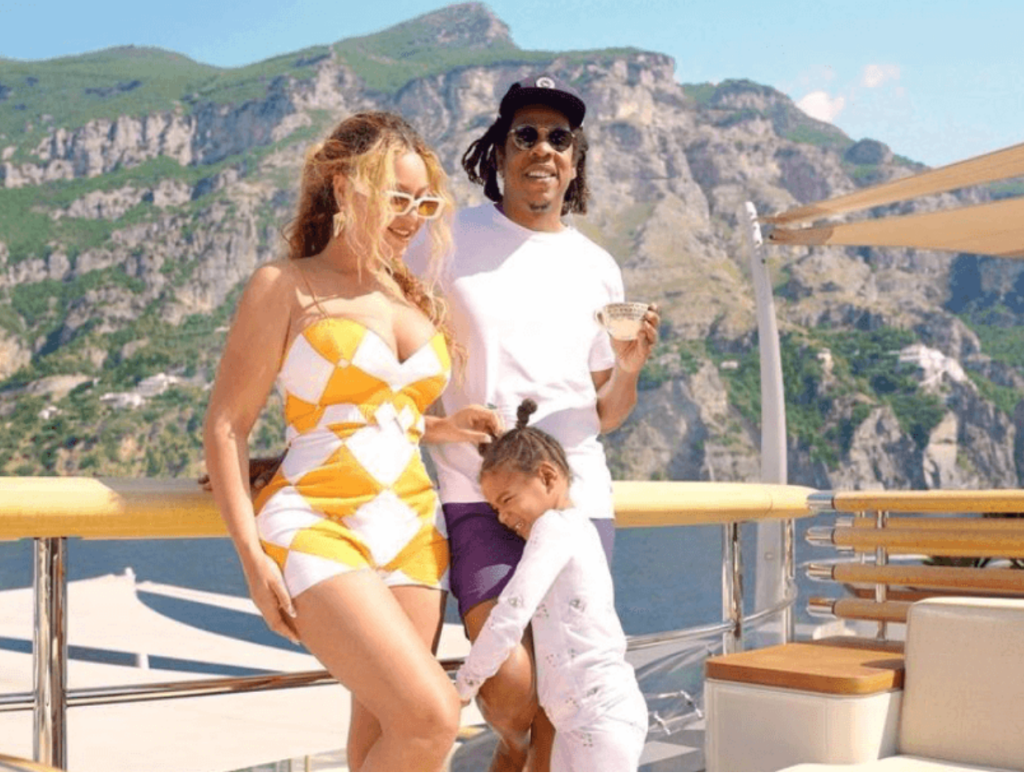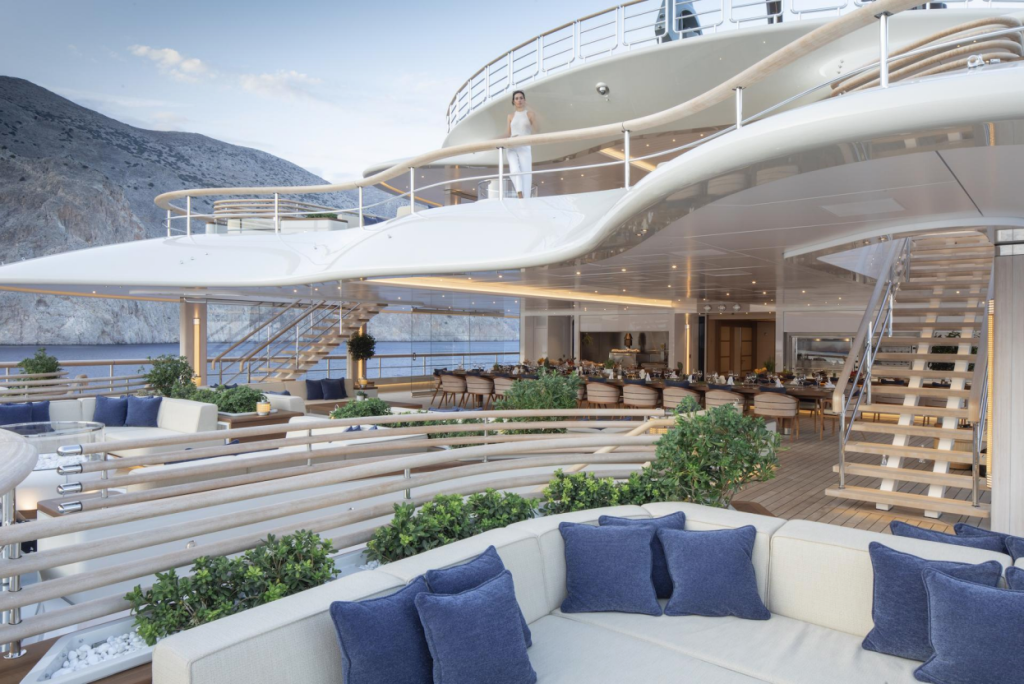 It was a complete family pack including three of their children Blu Ivy and the twins Rumi and Sir. They were spotted in Cannas (France) where they joined with Beyoncé's mother Line Knowles and dinned at La Geurite before heading to Italy. The pair leased the magnificent yacht for around 4 million a week.
The Flying Fox has unbelievable features and is available to charter up to twenty-five guests in eleven cabins. The giant yacht is 136 meters long, more than a football stadium with an estimated worth of 400 million. With plenty of space and fantastic amenities on the decks make it the most expensive yacht in the world. The yacht offers everything from a spa pool that can be cold or hot within a minute, to a very comfortable therapy center with all the latest gadgets
for facial and messages demand.
Additionally, she is equipped with a vast 12-meter swimming pool with jets featured, two helipads, a modern movie theater, a dance floor, an elevator, a fully equipped gymnasium, and so many features. It is rumored to be owned by Jeff Bezos, executive chairman of Amazon.
Queen B & Jay-Z are on the Kismet
It is true that you won't get much more info about their private life, especially when it comes to their children. But the couple took a well-deserved tour after accomplishing their musical tour On the Run II Tour 2018. To give us a glimpse of her luxurious life Beyoncé shared some of the snapshots while her staying at Kismet, a superyacht worth $200 million.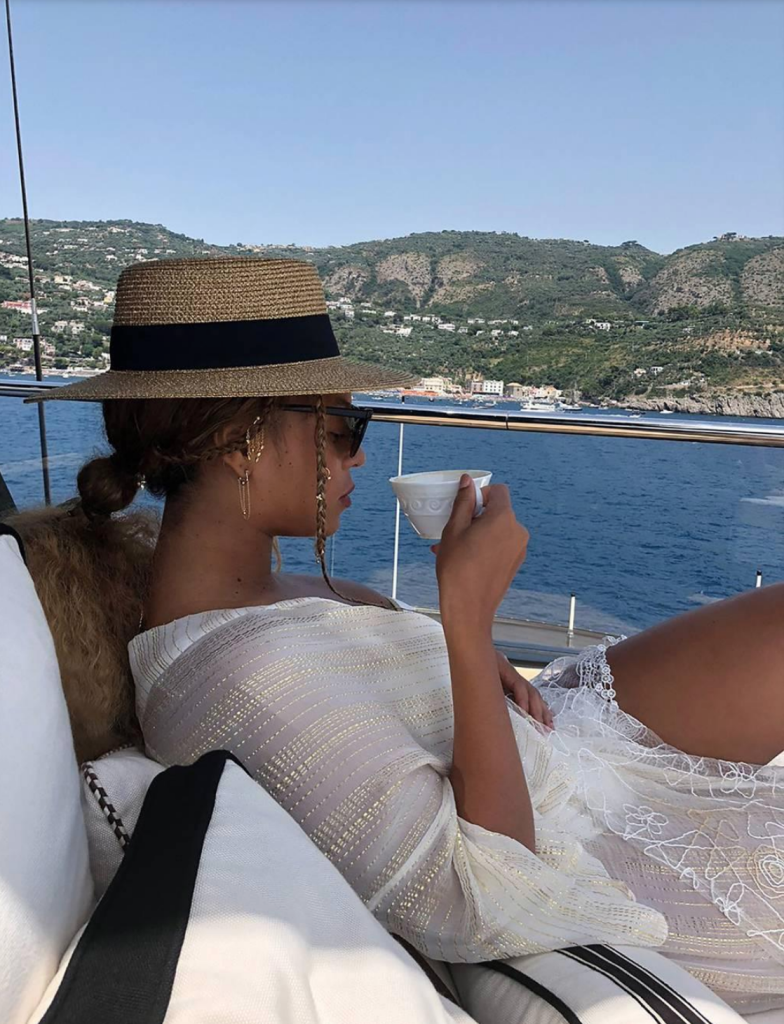 The superstar couple and their three children were spotted on the Capri coastline, an island in Italy's Bay of Naples. The vacation was casual for them but a hashtag for us about their resting life, soon many of her photos show their family time spent with Blue Ivy and the twins Rumi and Sir.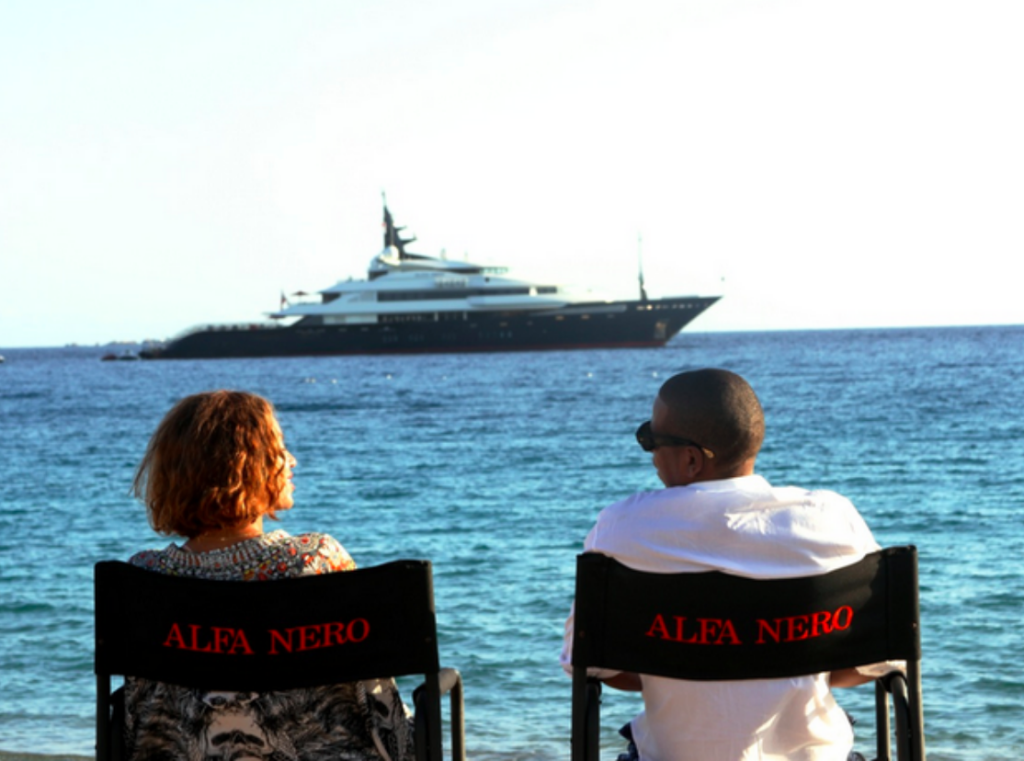 To make a tour like Beyoncé, you do not have to be Jay or Bey just have to have deep pockets because it costs $1.2 million (excluding food, fuel, and dockage cost) for a week to lease. The Kismet is 95.2 meters long and is able to charter up to 16 guests in eight cabins including a master suite. The superyacht was built by the Lürssen shipyard in 2014 which is owned by billionaire Shahid Khan.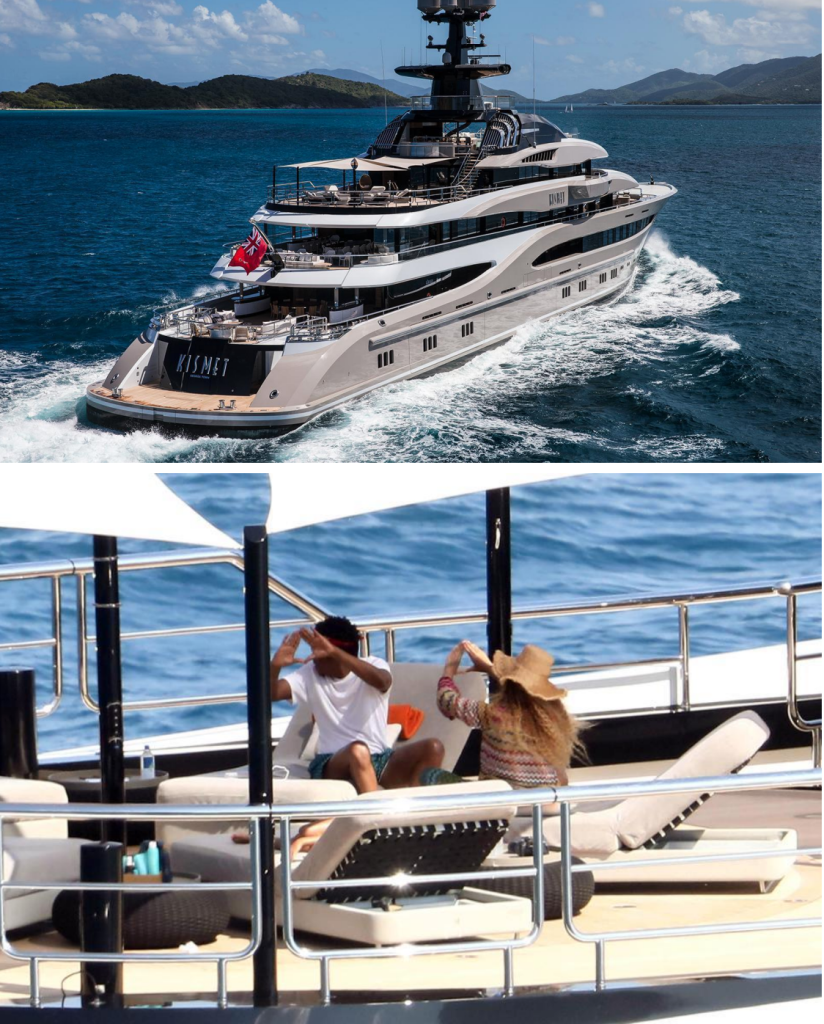 The word Kismet refers to 'destiny' or 'fate' which is khan's native language Urdu. The Kismet can carry up to 28 crew members at a time, it offers an open public space for lounging and dining, especially the exterior is highly notable for its astonishing windows across all decks.
Queen B and JayZ are on the Yacht LANA
Mrs. Carter's family are no longer strangers on yachts, as they have already charted MotorYacht Kismet and the SuperYacht Illusion. While the rest of the world was dealing with the pandemic, the couple made their trip on Beyoncé's 39th birthday, a sailing tour on the Adriatic Sea. Like always they were five including 8-years old daughter Blue Ivy and the twins Rumi and Sir.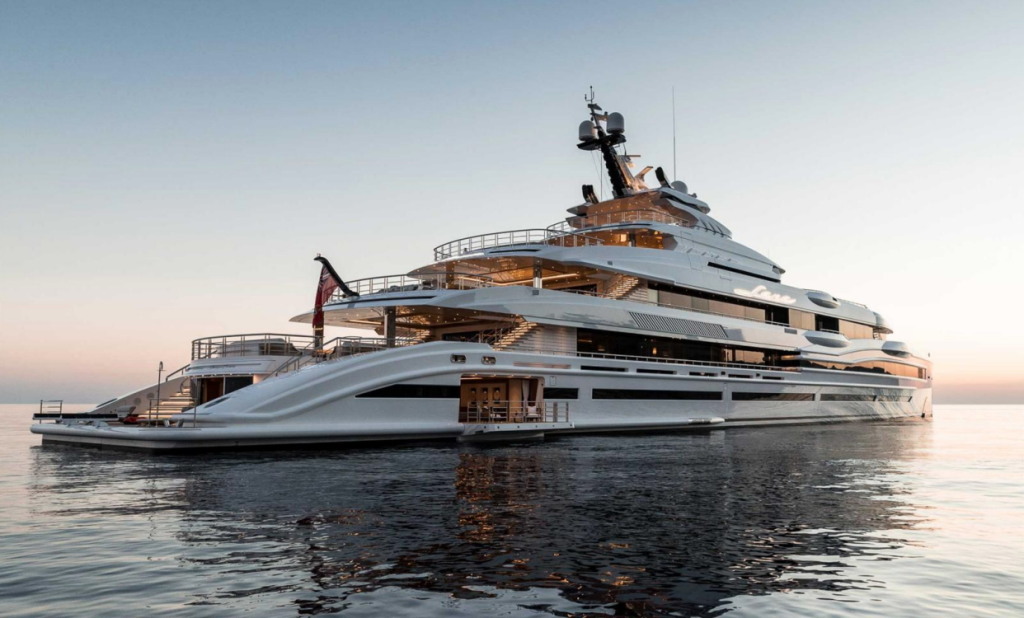 The family spent most of their time on the yacht Lana, once anchored in the Dubrovnik Riviera. They took a small boat to the Lover's Island (Heart-Shaped Island) of Galesnjak for their birthday feast. It seems they always choose the finest yacht for their vacation.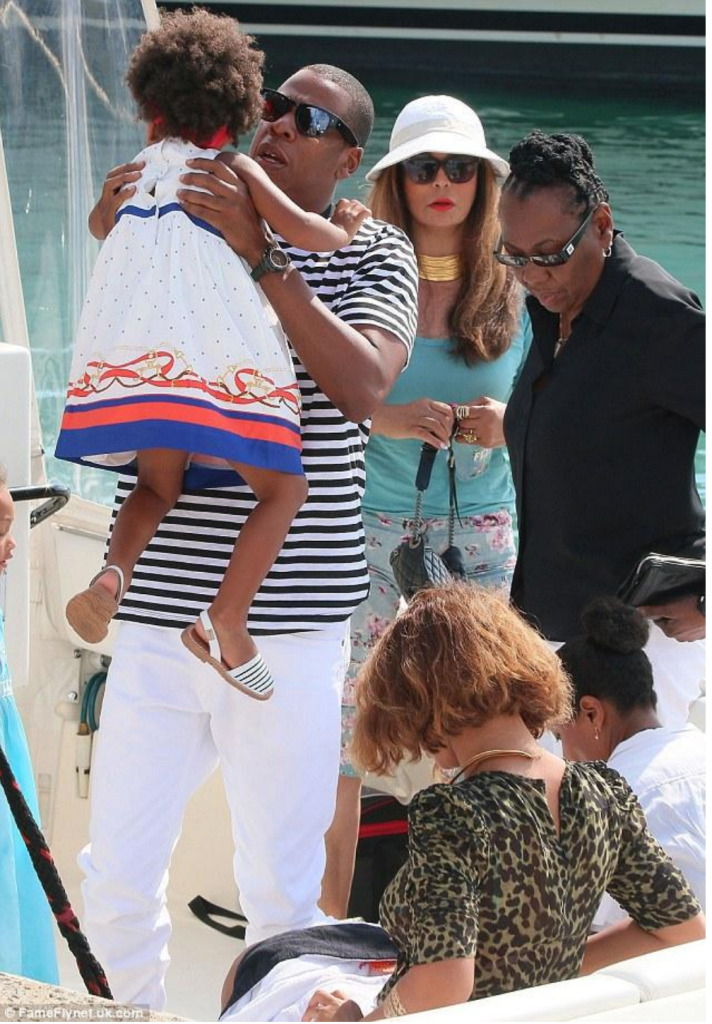 Lana is an incredible motor yacht launched in 2020 with a length of 107 meters, built by Benetti SpA probably the most impressive vessel ever built by the Italian shipyard. The yacht offers superb exterior design by Benetti SpA along with accommodation facilities for up to 12 guests and 34 staff. Amenities include an indoor cinema hall, and an upper deck pool with warming system, LANA comes with varieties of water toys like jet skis, water skies, Seabobs, and even fishing equipment.
Still, it cost you $2 million for a week…
That's enough for now! But wait do know that Beyoncé and JayZ own a private jet? Yes, don't you think the superstars like them should have a private jet? Let's have a look at the super $40 million private jet that Beyoncé gave her children's father on father's day in 2012.
The Fact About Beyoncé and Jay-Z's $40 Million Private Jet
There are very few celebrities who owned a private jet, back in 2012, Beyoncé and Jay-Z joined that very short list. Beyoncé has gifted this stunning jet after the birth of their first daughter Blue Ivy.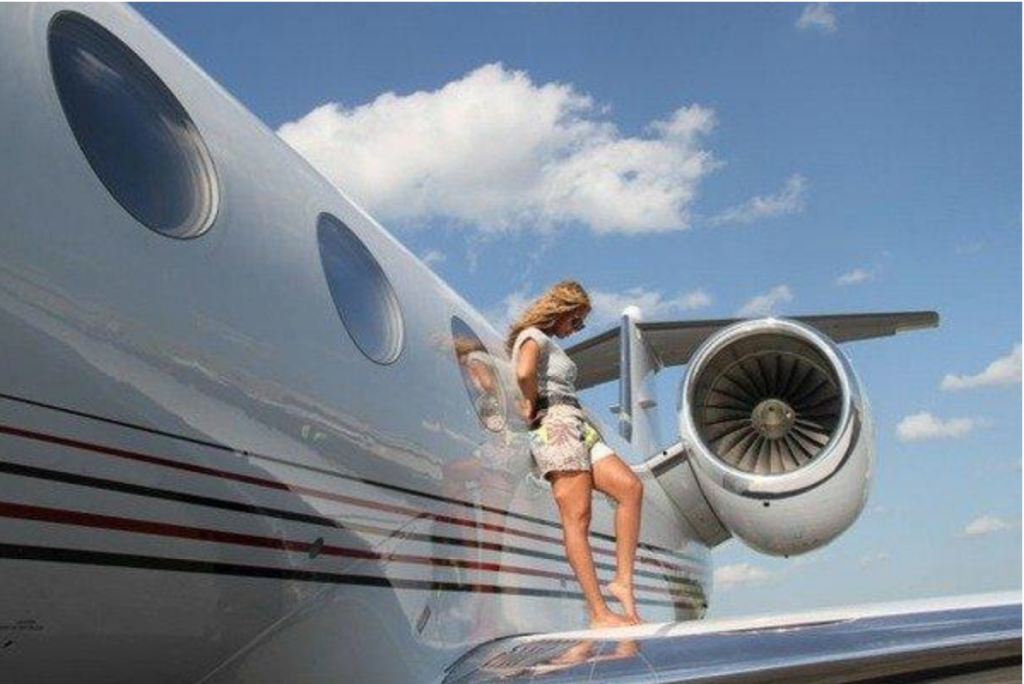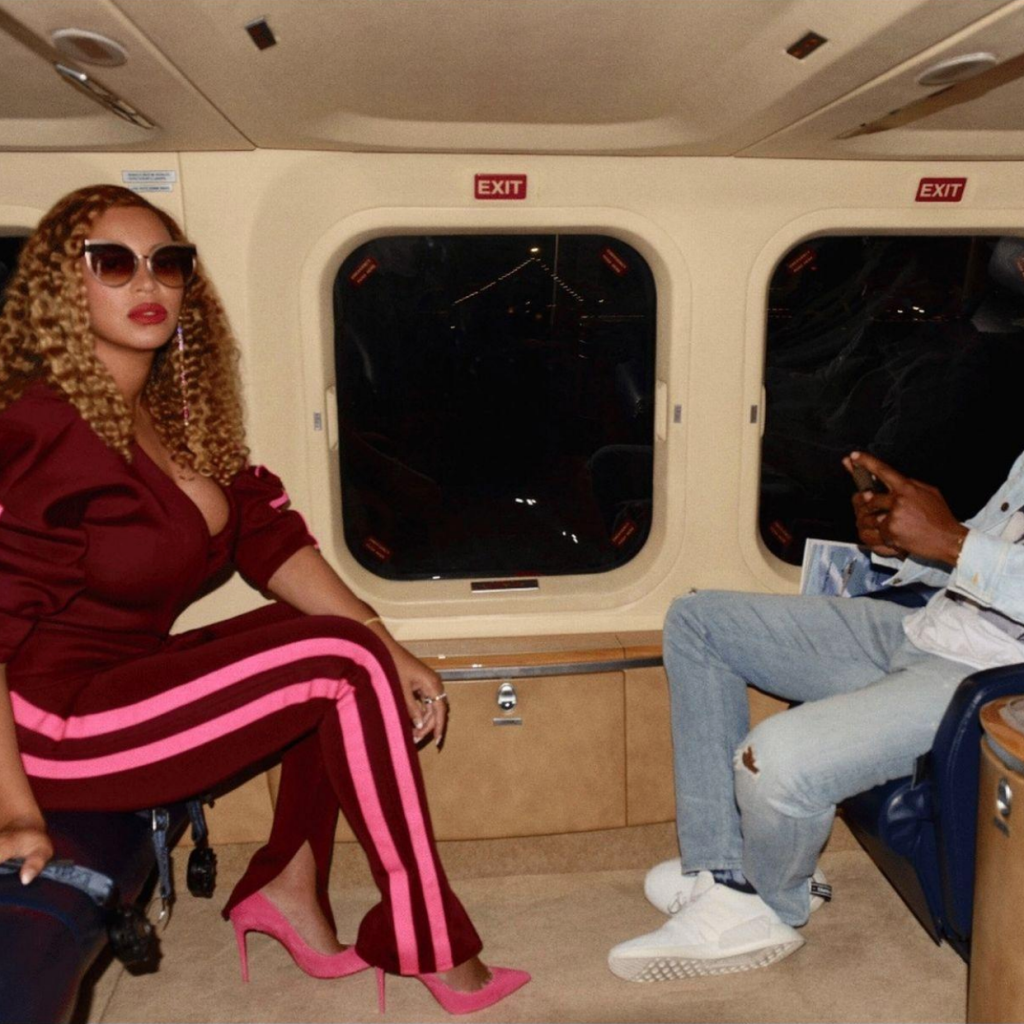 The jet itself is a Bombardier Challenger 850, the largest super business aircraft manufactured by Bombardier Aerospace. The plane can carry up to 19 passengers, able to hold her whole family and the staff. The couple customized its configuration and shaped it into a perfect suitable home for their family and business needs. For their family time above 30,000 feet, the plane featured a living area with a large TV including a wifi system. And when they need to relax
they can have a king-sized bed with padded walls.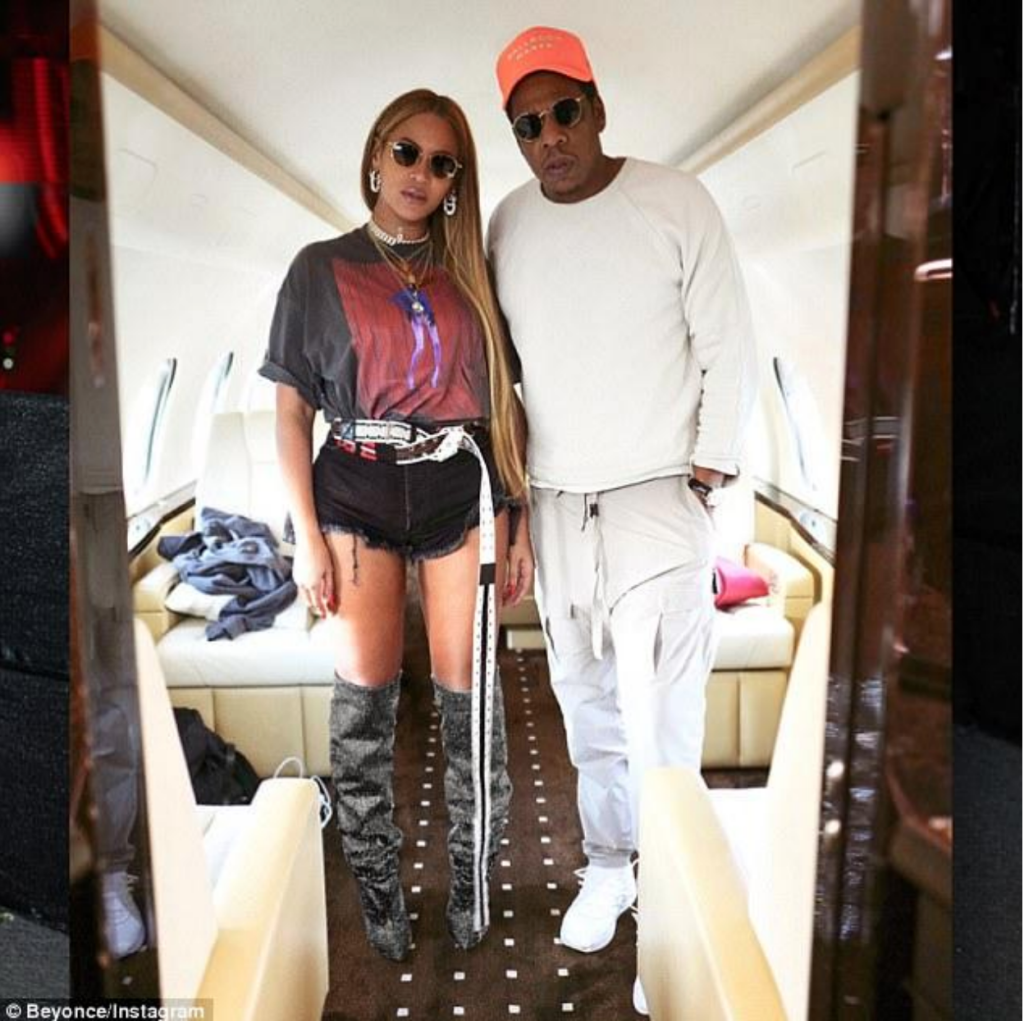 Typically, on father's day you can get a chocolate box but what if you're Jay-Z and your wife is Beyoncé?
They have a plane now, so where do you think they will go? The power couple has already visited across the world while they were touring their concert in Europe, Africa, Asia, Oceania, North/South America, well not in Antarctica! The couple has sailed the Mediterranean Sea for quite a time and swam along the shores. Let's take a look at her vacation…
Take a Note of Beyoncé's Destinations
You don't have to be a billionaire or even a millionaire still, you can have tours like Beyonce.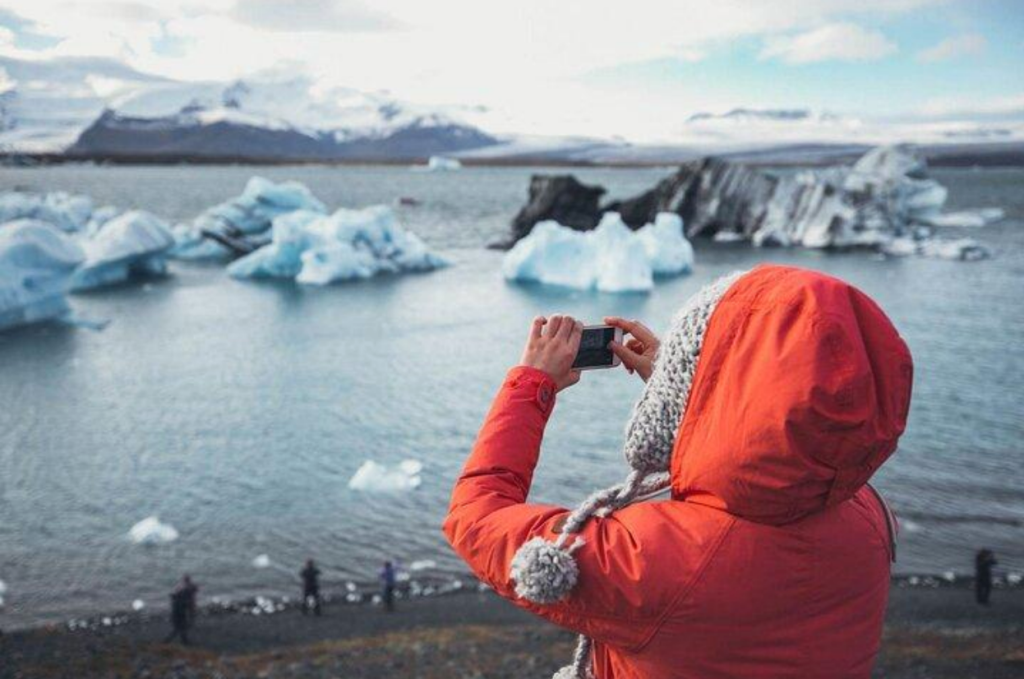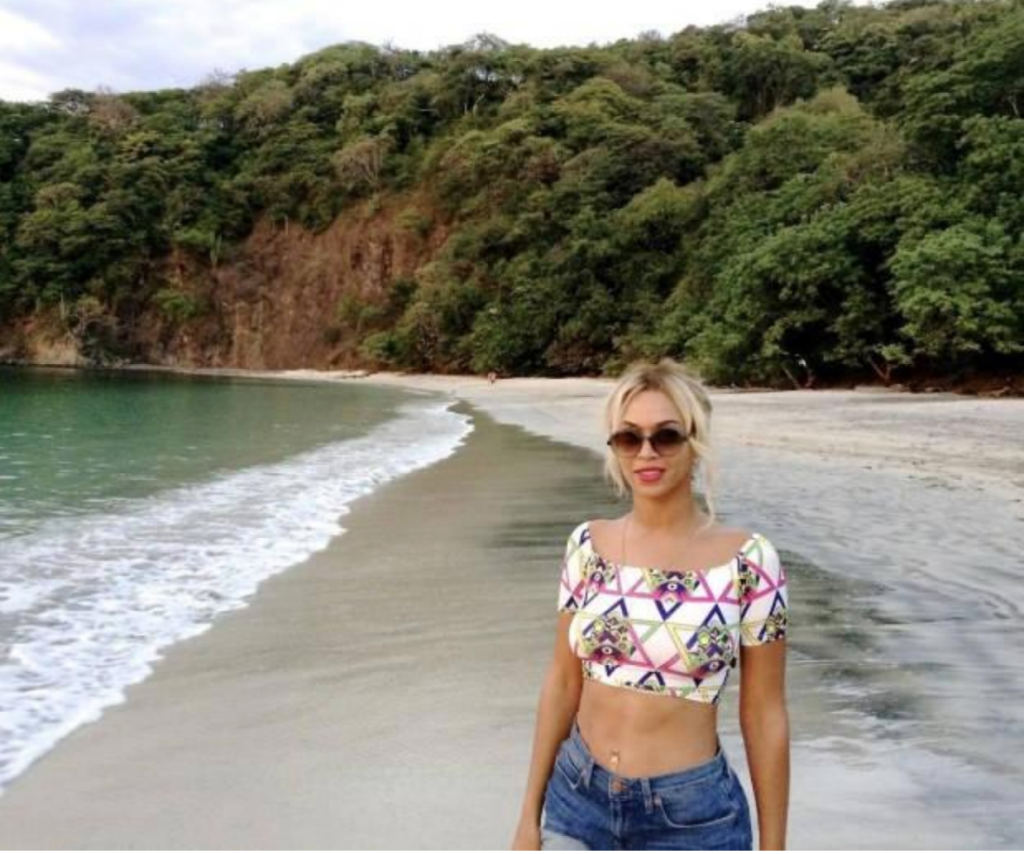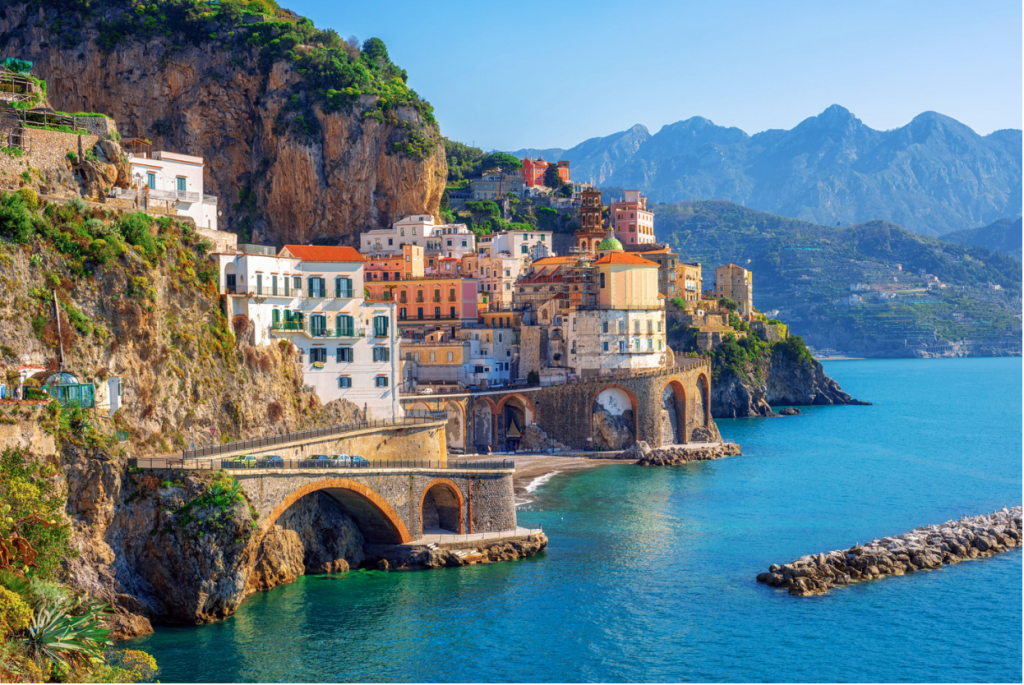 Already know about her lifestyle! Let's get a glimpse of her food choices. When you really like a celebrity, you just don't listen to her music only but also follow her lifestyle including food selection, fashion, beauty tips, I mean everything that's what we do. Have a look below…
How Beyoncé Eat and Stay Fit
Beyoncé is not a singer but an ultimate artist who sings, dances, and acts. She is now a fashion designer/mom/wife to Jay but how Beyoncé fuel up to stay so fit at 40? The Homecoming documentary narrated the celebrity's prep for her stunning performance that stating her workouts, a 44-day vegan diet following Marco Borges' 22-Day Nutrition program.
Beyoncé's Day Schedule
To Beyoncé, a morning meal is inevitable to gain spirit for the day. While in an interview with SHAPE, she said " I always have breakfast-say, scrambled egg whites, a vegetable smoothie or whole-grain cereal with low-fat milk."
"For lunch and dinner, I eat a lot of fish and vegetables," Beyoncé said.
What she Usually eats
We know it's pizza. In that same interview with SHAPE, Beyoncé says " I always treat myself to one meal on Sunday when I can have whatever I want. Usually, it's pizza, which is my favorite indulgence."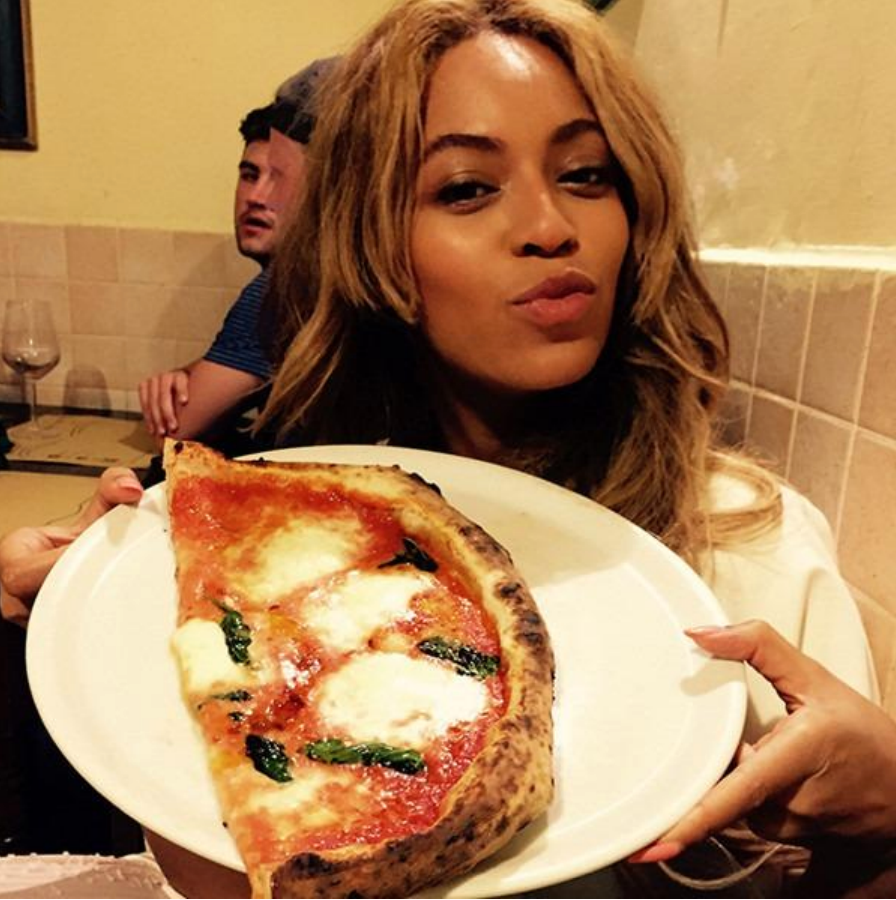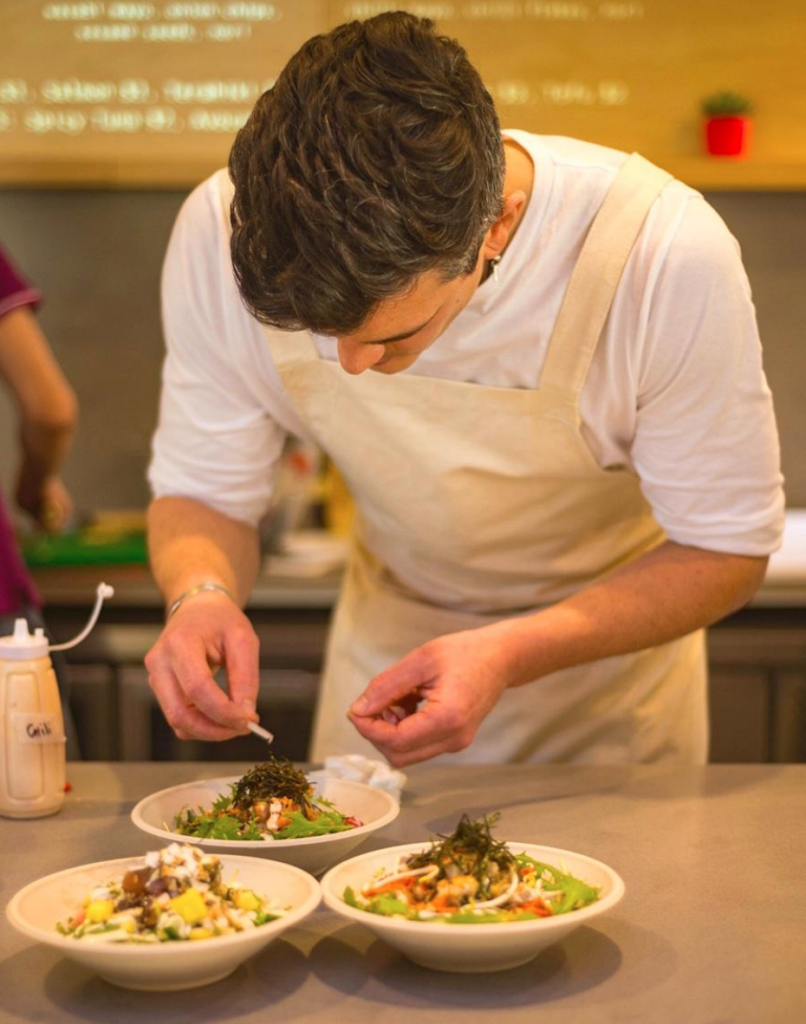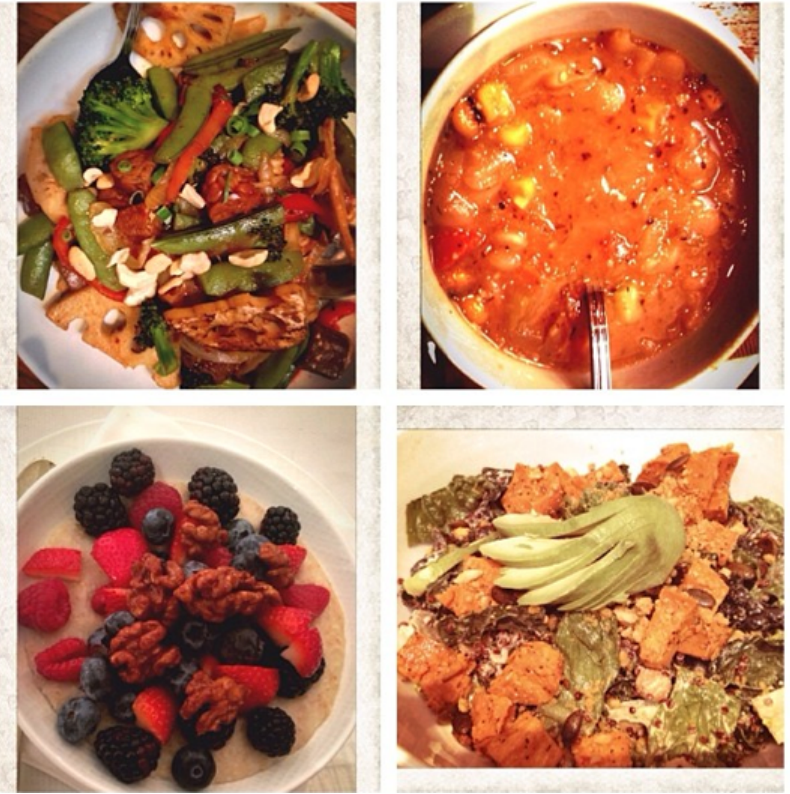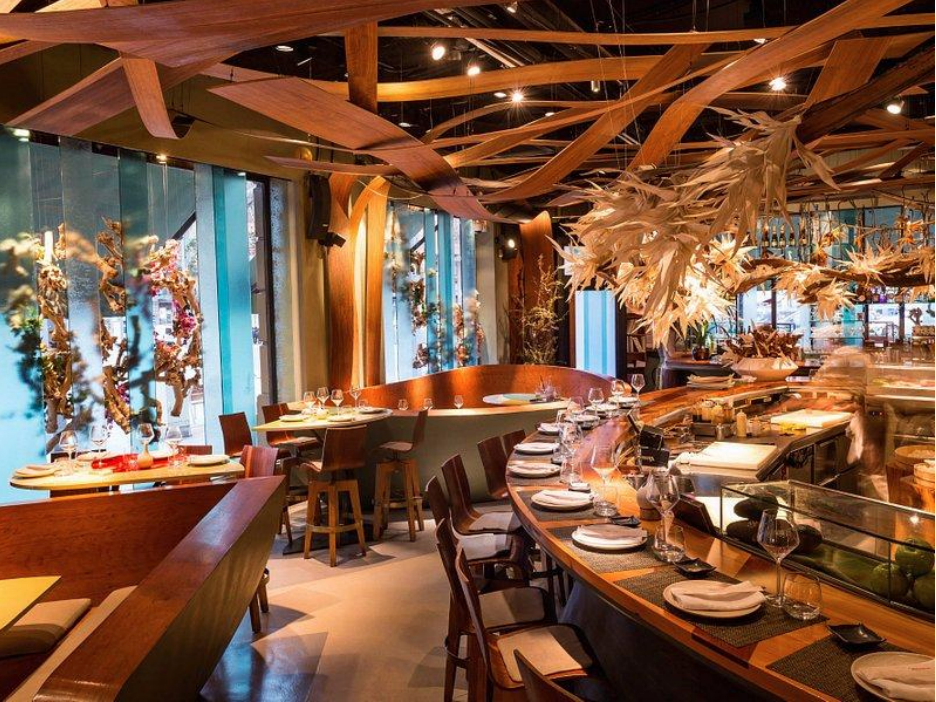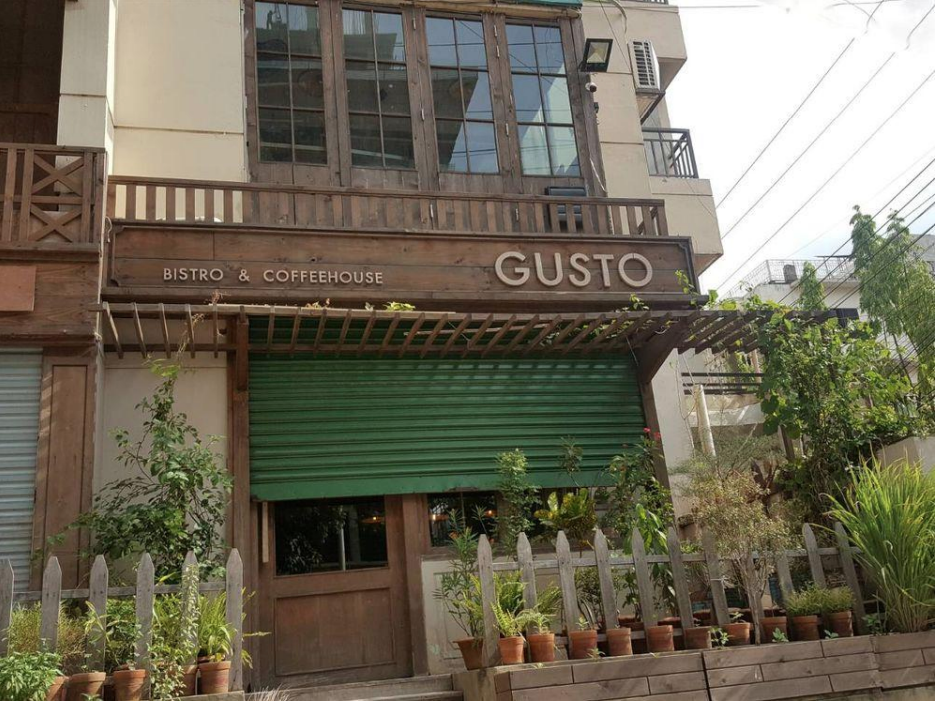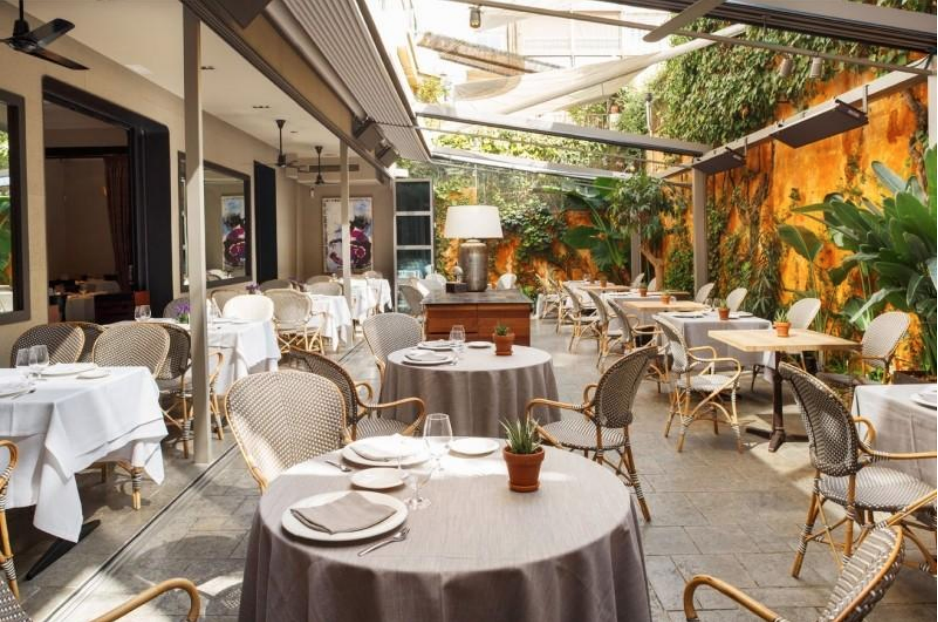 Ever since her days from Destiny's Child, Beyoncé has forged a distinctive personal style, her appearance choices are always challenging and daring ensembles like her career from the 90s. The award-winning artist definitely has the most memorable and highly collected wardrobes that must include clothes from top designers, including Roberto Cavalli, Tom Ford, Versace, and other top-most classic designers.
Beyoncés Fashion World
From the starting, Beyoncé's fashion selections have been in the spotlight to surprise the world. Her every apparel from the gorgeous red carpet to street fashion is an inspiration for the world of women doesn't matter the occasion. Long-sleeved and cropped mini-shorts are among the best clothing choices as it can see many in places all over her tours.
With her killer confidence with a matching dress, hair cuts, mac up, the artist slays the fashion world like a queen. Her clothing choreography, stage apparel with a thousand camera lights, and Beyoncé's fantastic costumes never disappoint. Here check out some of her best outfits…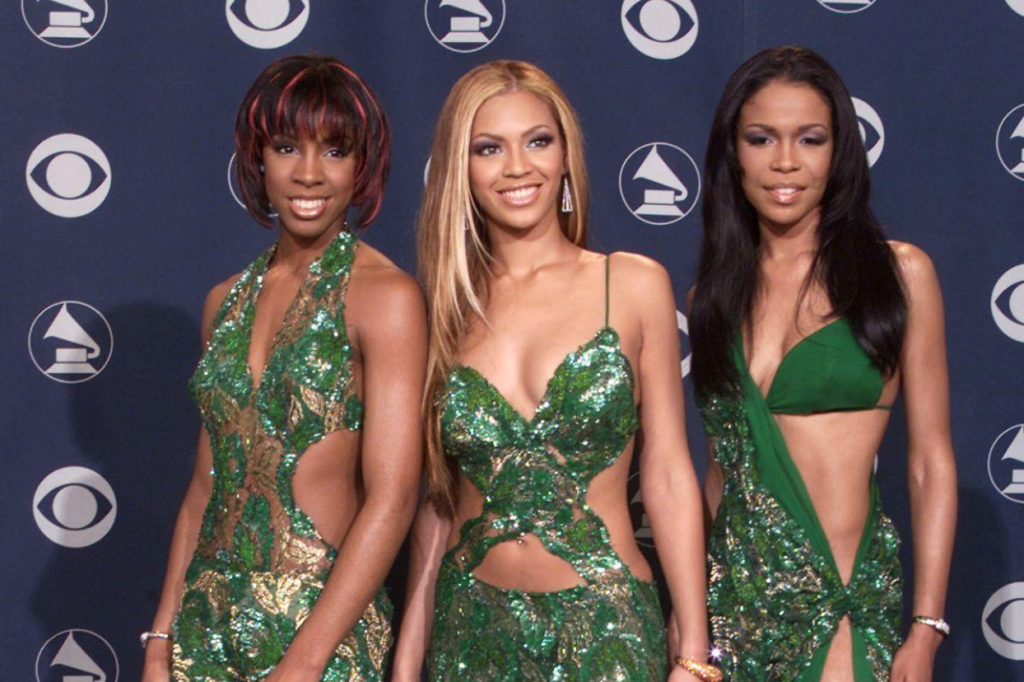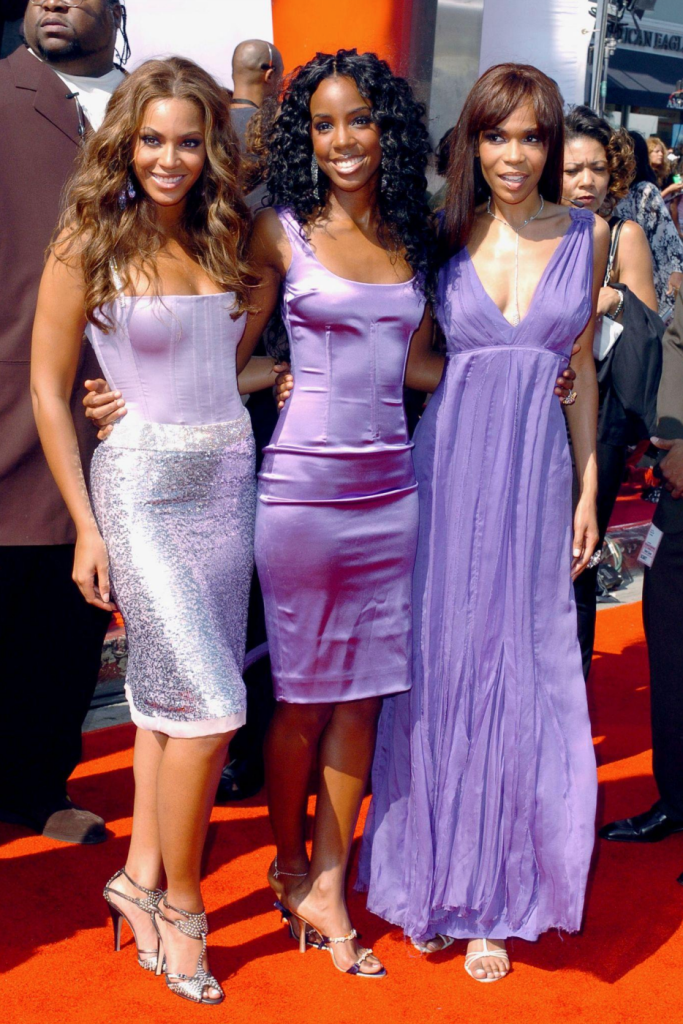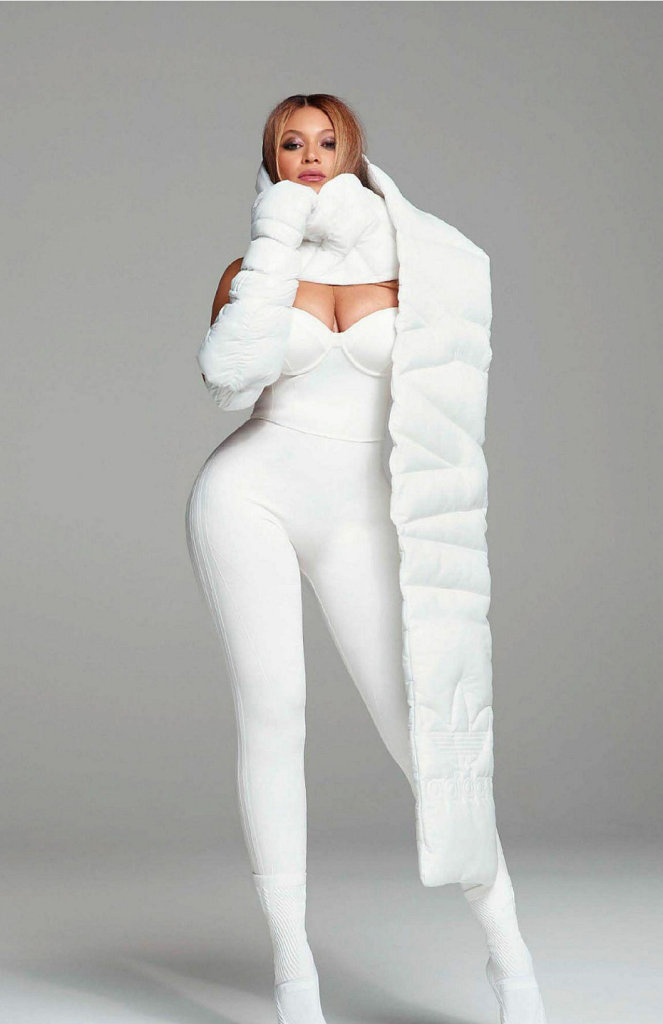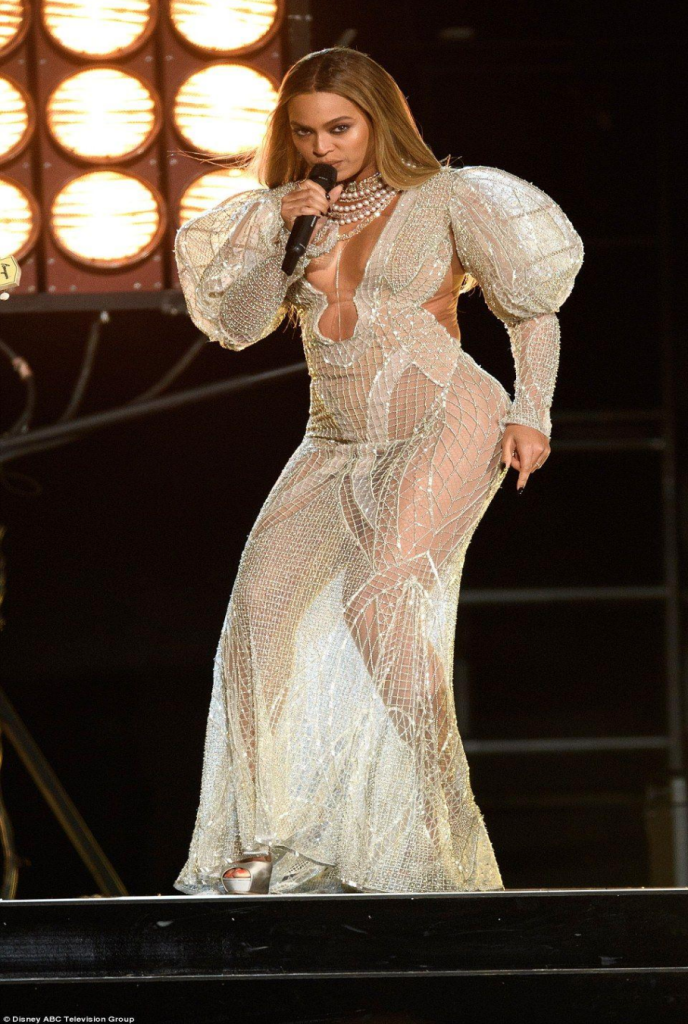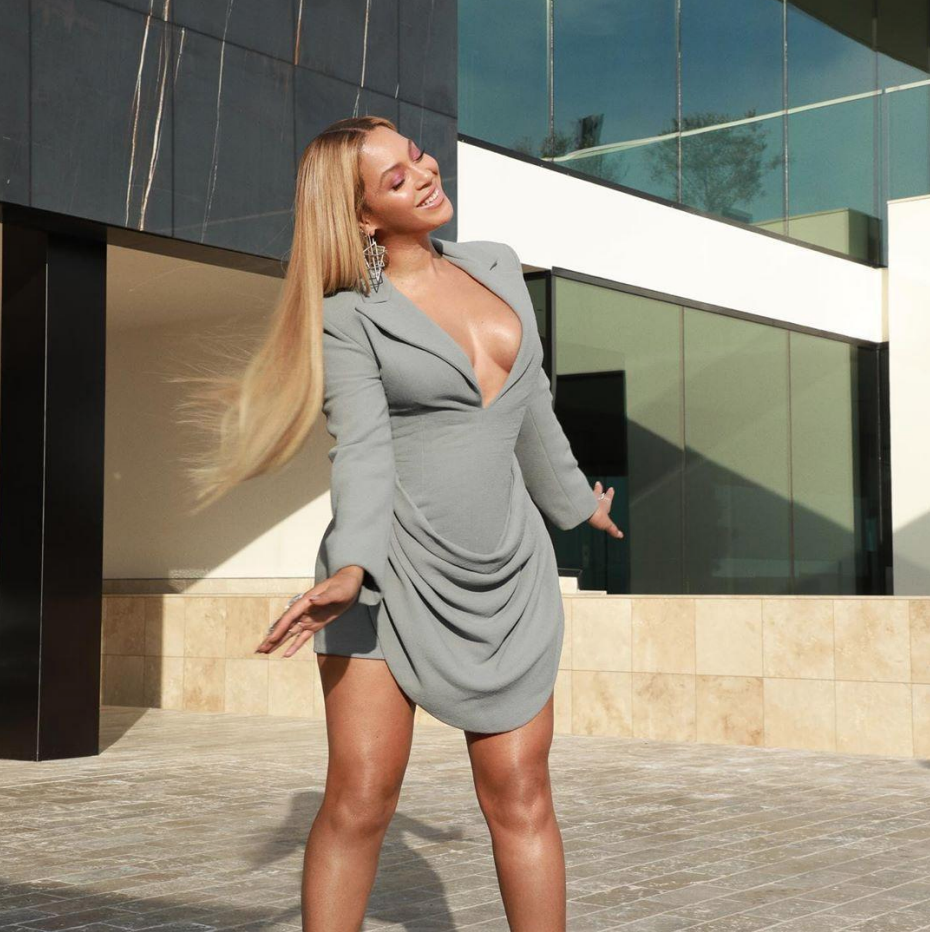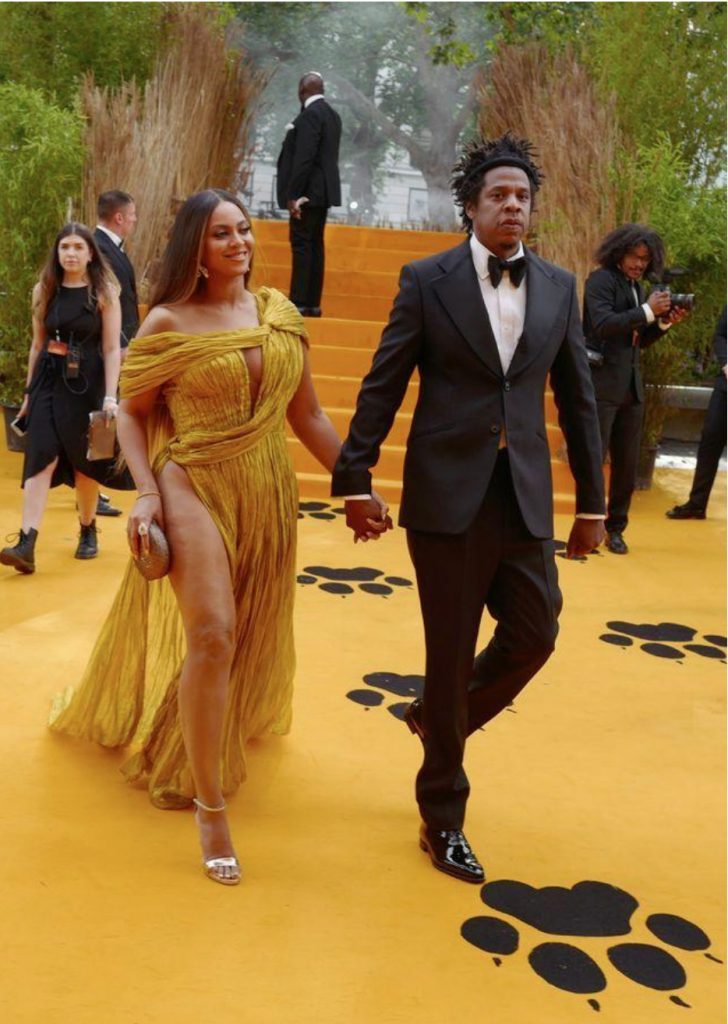 The couple isn't just famous in their career, they are famous for their expensive vacations, inclusive resorts, renting Superyachts even for a massive holiday home at Hampton. According to Forbes magazine, the couple's combined net worth is over $1.3 billion. In recent times, the couple takes a lot of family tours all over the world, and it seems they are now in the era of rest from their busy schedule. See where the couple stays out there…
Exclusive Places Beyoncé and Jay-Z Stays
Since their last combined tour "On the Run II Tour," the couple are enjoying a little downtime, traveling the world with two including Blue Ivy. The type of yacht, resort or home the couple usually takes is not your average inclusive resort. But you can take a look for future planning!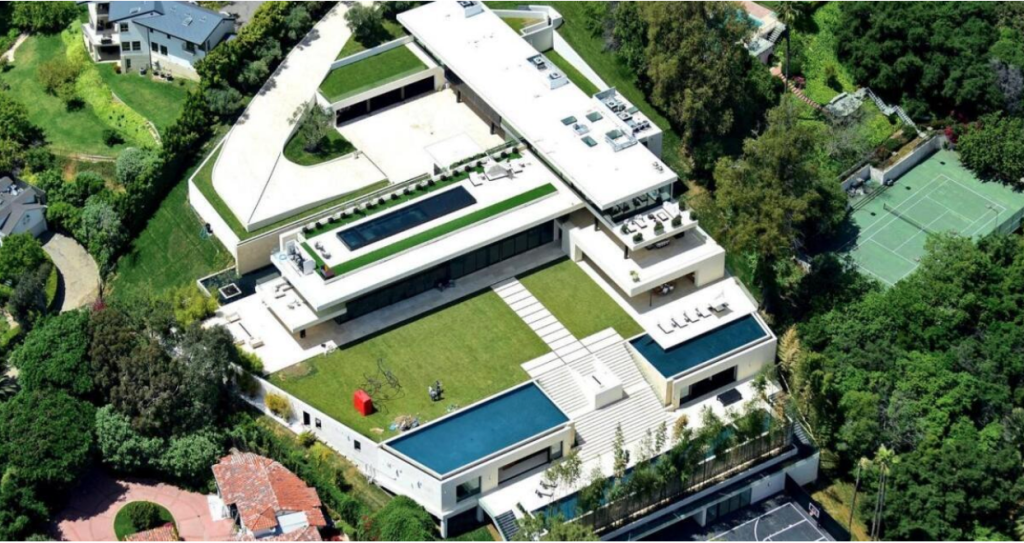 Beyonce and her husband Jay-Z have recently purchased the Hollywood Mansion for $88 million, making it one of the most expensive homes sold that year.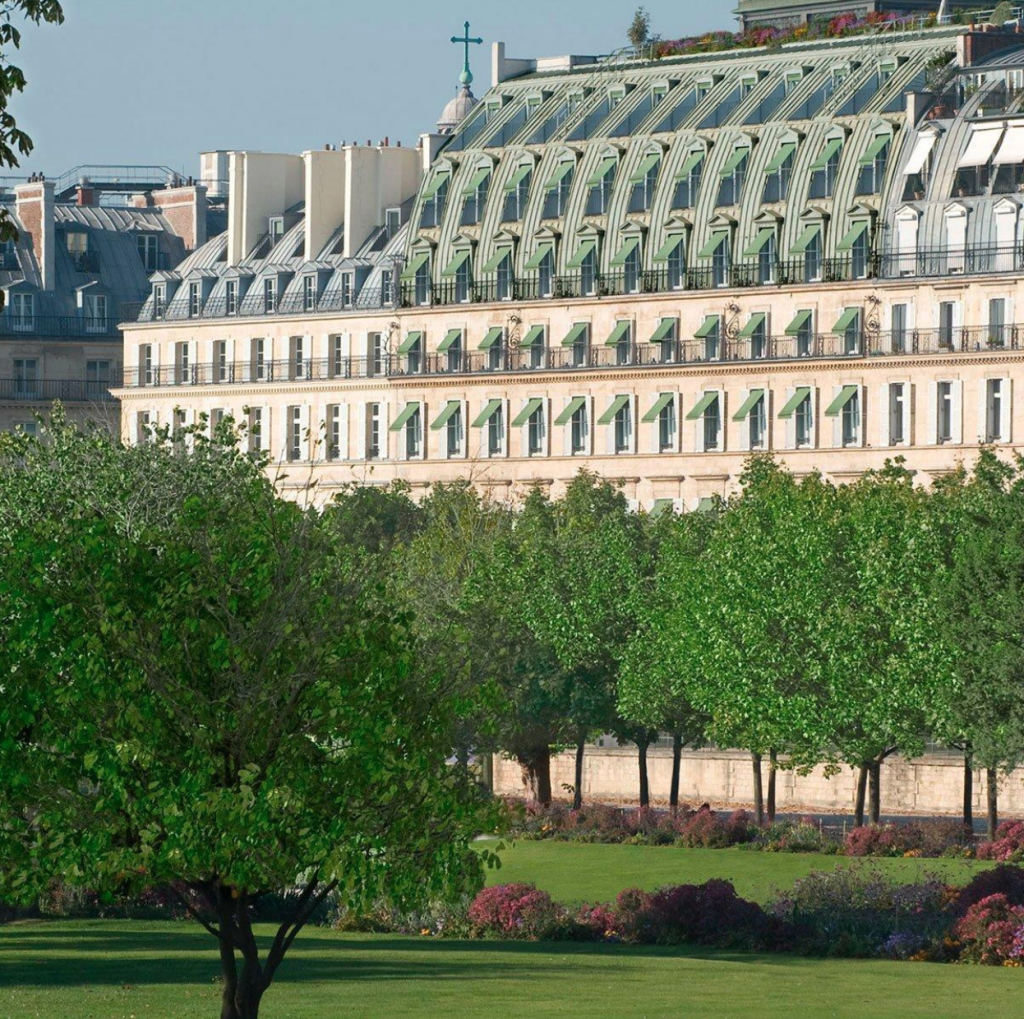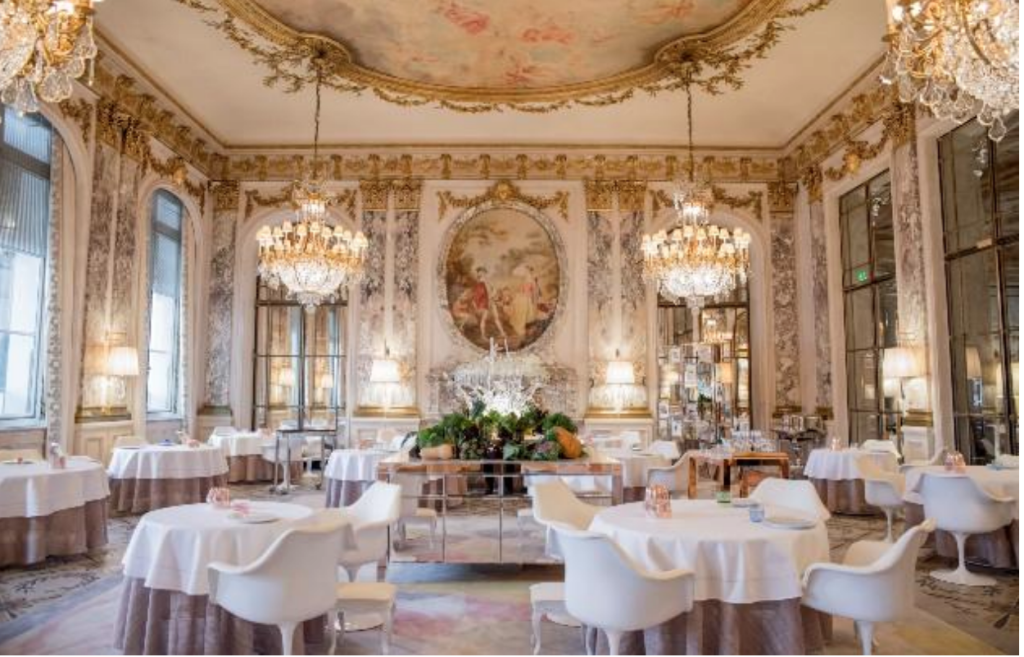 As the couple seems quite a good traveler, they stayed at the Hotel Le Meurice in 2011, a night that cost $20,000!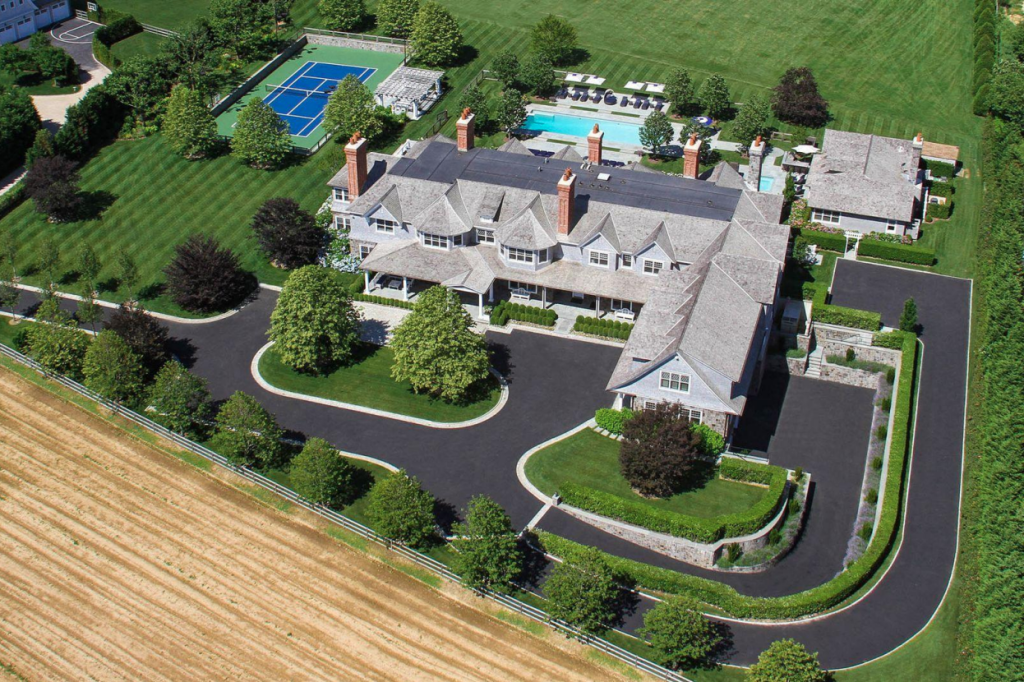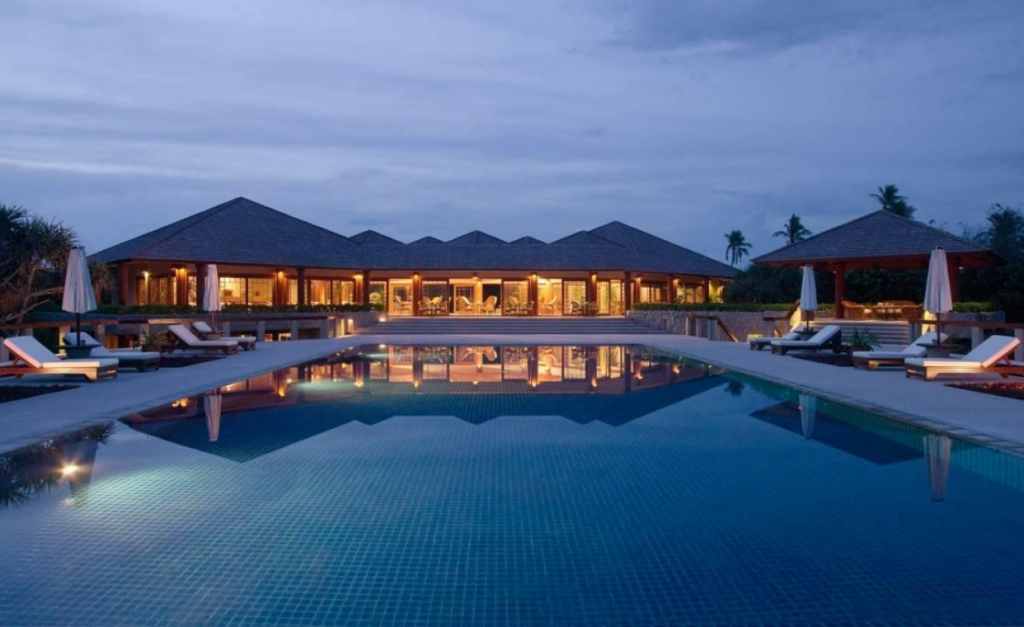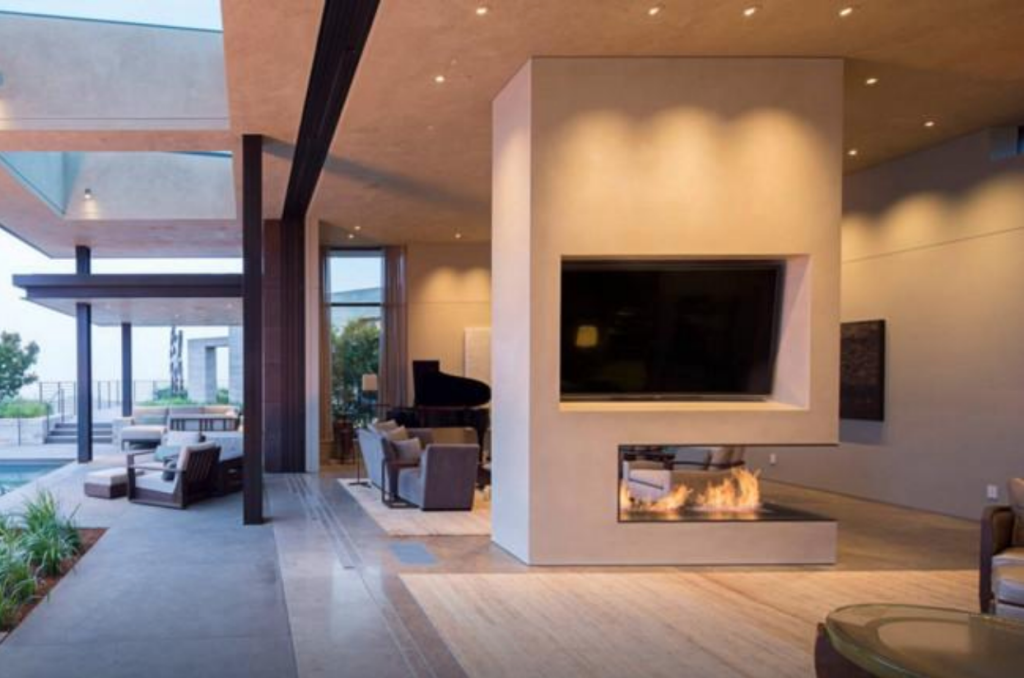 Believe me, this is just a surface of their amazing world tour. Don't worry, not everyone can become a Beyoncé or Jay-Z but can afford exclusive world tours like them, you will need desire before money.