Do you need a vaccine or test negative for Covid 19 for your next trip? Consult this guide before traveling internationally.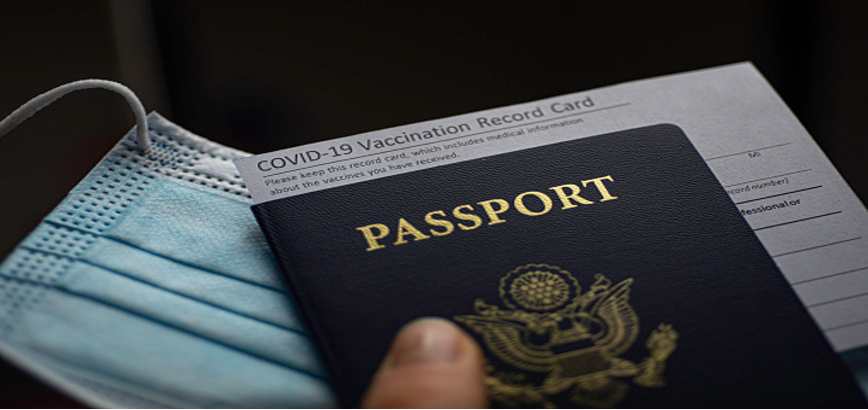 As vaccinations ramp up and regulations loosen for people in the United States, and a few other countries, many are planning to travel for summer and beyond, with experts predicting that July will be the biggest travel weekend since the beginning of the pandemic.
Here's everything you need to consider about testing and vaccinations before you travel internationally.
You can check travel recommendations and guidelines by visiting the CDC website, just searching by country name.
Are there testing and vaccination requirements for travel worldwide?
For the most part, no. You do not need to be vaccinated for trips to all countries.
Let's have a look in details in the following countries:
The USA
Europe
Asian Countries
Arab/Gulf Countries
The USA
The US Centers for Disease Control and Prevention has lifted its requirement for travelers to test negative for Covid-19 before entering the United States.
In the United States, the Center for Disease Control and Prevention. It reported that vaccinated people no longer need to wear masks in most places and issued new travel advisories saying domestic travel is safe for them. But travelers should pay attention to local advice and regulations, as they may vary from state to state.
But a few rules will be deliberated for US and Non-US Travelers. According to the latest news report on CNN: Pre-travel testing requirement lifted: What you need to know about the new US travel policy.
When will the pre-travel test requirements be revoked?
The order will expire on Sunday, June 12 at 12:01 a.m. ET.
This means that flights departing from the United States at this time or later are not required to provide negative test results or return documents within the last 90 days of the Cove 19.
Tests will be required to leave before this time.
Do foreigners arriving in the United States still need to be vaccinated?
Yes. The need for vaccination for foreigners has not changed.
Passengers 18 years of age or older who are not U.S. citizens, U.S. citizens, legal permanent residents, or immigrants should be fully vaccinated to travel to the United States, with some exceptions.
Children 17 years of age and younger do not need to be vaccinated.
What about unvaccinated Americans?
The abolition of the test condition applies to all travelers who previously had shown negative test results, and the vaccination requirement for entry into the United States does not apply to U.S. citizens.
What is the CDC's recommendation for travel?
"The CDC continues to recommend that passengers on a flight to the United States be tested for the current infection as much as possible at the time of departure (not more than 3 days) through a virus test and if they are ill. Don't travel. " The agency said. He said in a statement.
The CDC recommends that travelers stay up to date on vaccinations and infection testing, even after traveling and exposing anyone with Cove 19.
It is always recommended to wear a mask on local public transport. The mask is no longer needed.
Europe

All the European countries you can travel to without a test or full vaccination
Here is the latest updated list (June 2022), about Europe where anyone can travel hassle-free:
Most countries are still imposing travel bans to control the spread of COVID-19.
The latest major changes include, from June 1:
Cyprus removes all entry requirements, including no masks.
Germany joins the list of countries without restrictions, but now it is only for the summer season and may change at the end of the year depending on the circumstances.
Italy, Austria, Greece, Switzerland, Bulgaria, Croatia, Lithuania, Sweden, Serbia, Slovenia, and Slovakia no longer have COVID-19 travel restrictions for visitors.
As of May 16, passengers within the European Union are no longer required to wear masks at airports or flights. Some countries have chosen to ignore this supply and still need masks. Check the rules before traveling here.
Non-EU visitors to Belgium no longer need to provide COVID-19 documents.
Apart from public transport, masks are no longer required in Spain and mainland Portugal.
This article is updated regularly, but the rules may change rapidly. So please check the official government advice before traveling.
However, Denmark became the first EU country to lift all Covid-19 restrictions in September 2021 but was reinstated due to the third wave. After that PM lifted in Jan 2022.
Copenhagen, Denmark (CNN) Denmark has lifted all Covid-19 restrictions within the country, with coronavirus no longer considered a "socially critical sickness," according to the government.
Asian Countries

Asian countries open to tourism: 2022
Despite the fourth and fifth wave of COVID-19 infections, most Asian countries continue to effectively manage their outbreaks.
Let's look at the current state of reopening of 21 Asian countries that have reopened (or not reopened) for tourism.
Which Asian countries are open to tourism?
Brunei is open to international travelers. Different rules apply to vaccinated and non-vaccinated visitors.
Cambodia reopened for tourism on November 20.
China is open to foreigners with work or residence visas.
Citizens of Hong Kong can return from 9 restricted countries.
India has abolished post-arrival screening and mandatory 7-day quarantine. Some areas have lifted all restrictions.
Indonesia has expanded Visa on Arrival to 60 countries and eliminated quarantine and testing for vaccine recipients.
Japan reopened its doors to tour groups of 98 countries on June 10.
The Maldives is open to most countries. There is no mandatory quarantine.
Malaysia reopened for international tourism on April 1.
Myanmar plans to reopen its doors to tourism in "early 2022".
Nepal is open for tourism. Quarantine has been removed for vaccinated passengers.
Pakistan is open to all countries. No quarantine required. New – Evidence of vaccination is now required.
The Philippines reopened on February 10 for fully vaccinated visitors.
Singapore will change its entry rules from July 1.
South Korea is open to visitors from most countries. Quarantine is mandatory.
Sri Lanka is open to all tourists from many countries. Requires health insurance, visa, and test.
Taiwan has banned all foreign nationals from traveling.
Thailand has revised its entry restrictions since May 1.
Vietnam reopened for tourism on November 20.
Arab/Gulf Countries
Traveling to Dubai during Covid-19: What you need to know before you go
If you're planning to travel to Dubai, here's what you'll need to know and expect if you want to visit during the Covid-19 pandemic.
The basics
Dubai has been open again to visitors since August 2020, though all arrivals must present proof of vaccination or recent recovery from Covid-19 or a negative Covid test.
What's on offer?
Sun, shopping, and some of the world's best hotels — people come to Dubai to get away from it all. From incredible modern architecture to glossy beaches and high-end restaurants and hotels, this is a stylish blend of a city and beach break.
Earlier this year, it hosted the Covid-delayed Expo 2020 Dubai, a six-month, $7-billion extravaganza featuring pavilions from around the world showcasing architectural and technological innovation.
Who can go?
There are no "red list" countries for travel to Dubai and so anyone normally permitted to travel to the emirate can do so.
What are the restrictions?
All passengers traveling to Dubai must present one of the following:
• Valid vaccination certificate(s), including a QR code, showing that the passenger is fully vaccinated with a vaccine approved by the WHO or the UAE
• A valid negative Covid-19 PCR test certificate issued within 48 hours from the time of sample collection and issued by an approved health service provider with a QR code
• A valid medical certificate with a QR code issued by the relevant authorities that the passenger has recovered from Covid-19 within one month from the date of recovery to the date of arrival
Random spot-checking is in place, so passengers may be requested to undergo a PCR test on arrival in Dubai and self-quarantine until they receive a negative result. Passengers who test positive for Covid-19 must follow the guidelines issued by the Dubai Health Authority.
Transiting passengers are not required to present a PCR test certificate unless it is mandated by their destination.
Indian nationals with a standard passport who are traveling to or from India via Dubai can obtain a visa on arrival in Dubai for a maximum stay of 14 days provided they have a visitor visa or green card issued by the US, or a residence visa issued by the UK or EU.
Full details about the current restrictions can be found on the Emirates website.
What's the Covid situation?
The US has lowered its travel warning for the United Arab Emirates to Level 2 — "Moderate" — and advises its citizens to be fully vaccinated before traveling there.
As of June 6, the UAE has recorded 2,305 deaths related to Covid-19 and a total of 910,935 cases. Its vaccination roll-out has been swift and comprehensive. More than 98% of the population is now fully vaccinated, according to the John Hopkins Coronavirus Resource Center.
For further information about other Gulf countries and all other country's destinations click on the below links and check the complete details including the VISA REQUIREMENTS.
https://www.saudia.com/before-flying/travel-information/travel-requirements-by-international-stations
https://www.emirates.com/pk/english/help/covid-19/travel-requirements-by-destination/
https://wwwnc.cdc.gov/travel/noticescovid19
https://www.who.int/news-room/articles-detail/updated-who-recommendations-for-international-traffic-in-relation-to-covid-19-outbreak