Florida's Magnificent, Alluring Vacation Spots;
In the Southeastern part of the country, there's a state called Florida. The Gulf of Mexico forms Florida's western border. Tallahassee serves as the state capital, and Jacksonville is the largest city. Florida's weather varies from subtropical to tropical environment. Except for Hawaii, it is the only state on the continent with a tropical climate and a coral reef. Therefore, Florida supports various unique habitats, most notably Everglades National Park, the largest tropical wilderness in the United States and one of the largest in the Americas.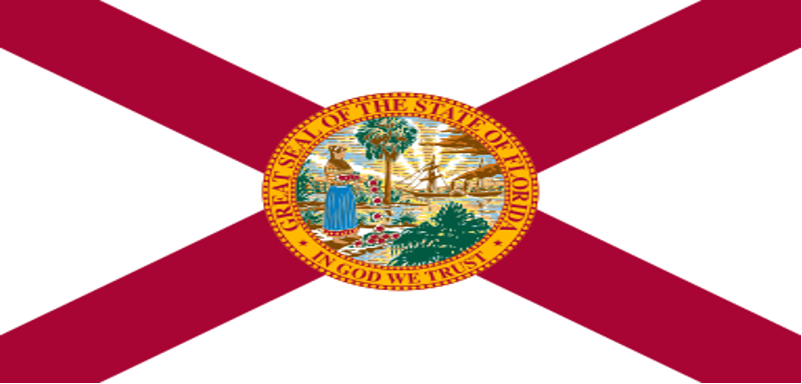 The state flag of Florida is the one that is frequently referred to as the Florida flag. The state symbol is overlaid in the middle of a red saltire on a white background.
Florida is one of the most visited states in the US thanks to its beaches, theme parks, national parks, and a variety of other interesting tourist attractions. Nothing compares to the Florida Keys, where life moves more slowly if you want a taste of island life. Locations like Key West and its inhabitants seem to be on another planet from the mainland.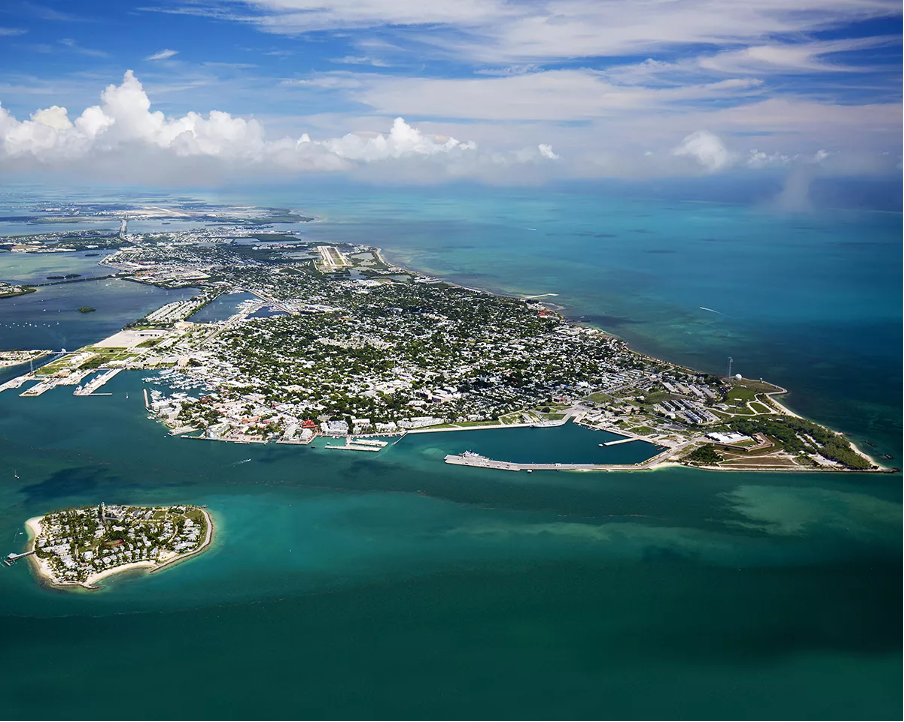 At the very southernmost point of the United States, historic Key West features an island-like atmosphere with antique structures and a leisurely pace. Due to its geographic location, the area has a diverse cultural mix that includes elements from several Caribbean islands. These influences have given the area a laid-back attitude, unique architecture, and delicious cuisine. Key West is also a well-liked cruise ship port with many activities and entertainment opportunities. Key West is a fantastic place for solitary travelers because of its laid-back environment and abundance of things to do in such a tiny city. People are pleasant and getting around is simple. It's among the top destinations in the US for solo travelers.
America's Everglades: United States' Largest Subtropical Wilderness (Everglades National Park)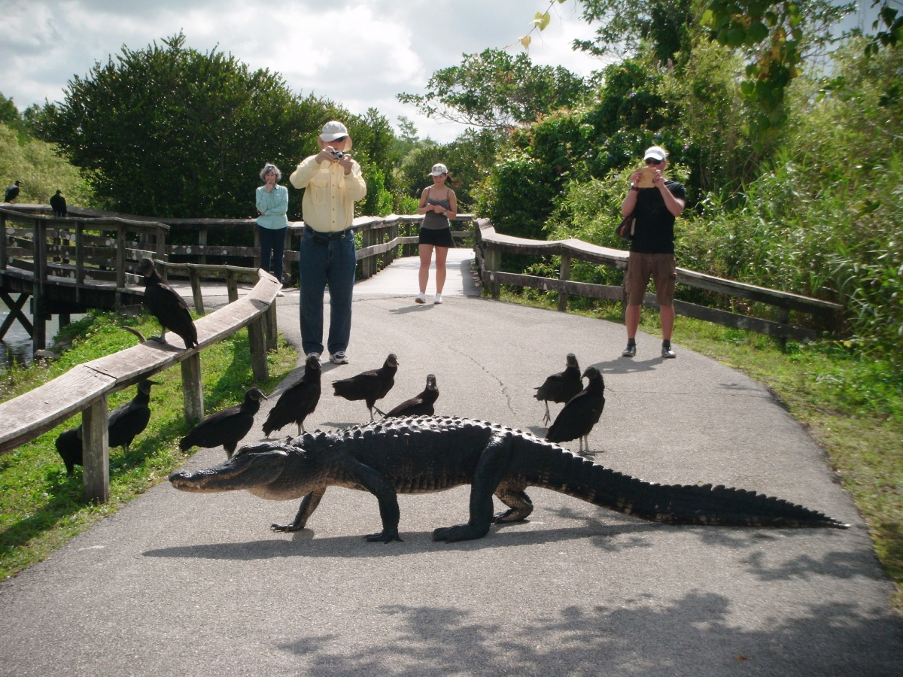 The most incredible subtropical wilderness in the United States is America's Everglades. Additionally, it is designated as a Wetland of International Importance and an International Biosphere Reserve. A Wetland of Worldwide Importance, a World Heritage Site, and a Specially Protected Area under the Cartagena Treaty make it an additional international value. The National Park Service states that Everglades National Park "protects a unique landscape that serves as essential habitat for numerous rare and endangered species." Manatees, leatherback turtles, Florida panthers, alligators, and crocodiles are just a few of the many animal species that may be found in the park, which is teeming with other natural wonders of the fauna. As a matter of fact, it's the only area on earth where American crocodiles and alligators coexist.
Florida's Wilton Manors, The Center of Gay Life
While Wilton Manors is regarded as the Island City in Florida, it is said as South Florida's hot point for the growing LGBT community worldwide. There are numerous gay pubs, eateries, and legendary nightlife along the strip of Wilton Drive. The hub of homosexual life is there, in fact.

South Florida's Wilton Manors is a tiny community encircled by Fort Lauderdale. It's common knowledge that South Florida is one of the most picturesque and sunny places on earth to reside. To call this place home, people travel from all over. A compelling motivation to relocate is provided by the area's warm weather, beaches, and natural surroundings. A short distance from the beach, Wilton Drive is situated two miles north of Fort Lauderdale's city center.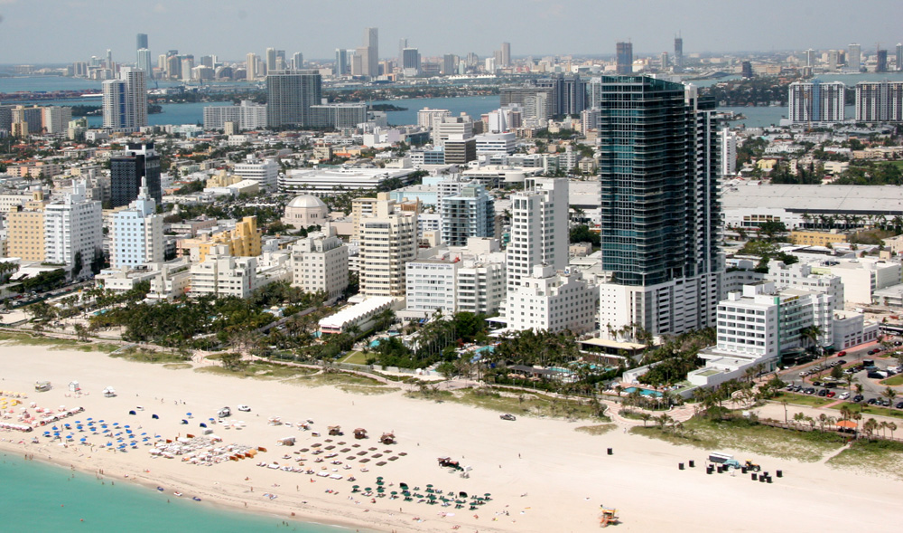 Miami Beach is a seaside vacation destination in Miami-Dade County, Florida. You must visit Miami Beach to believe it is everything you've heard it to be. To properly appreciate Miami Beach's distinctive architecture, take an Art Deco tour of the city. A must-see in Miami Beach, the South Beach Art Deco District is a whimsical collection of more than 800 buildings from the 1930s and 1940s that are structurally protected. Stay in one of its quaint or vintage hotels; nearby are some of Miami Beach's best restaurants, nightclubs, and spas.
With its appealing hotels and cafés on the oceanfront, Ocean Terrace in North Beach is quickly evolving into a more compact counterpart of South Beach. No matter what, make sure to take a stroll along the beach.
Bal Harbour Shops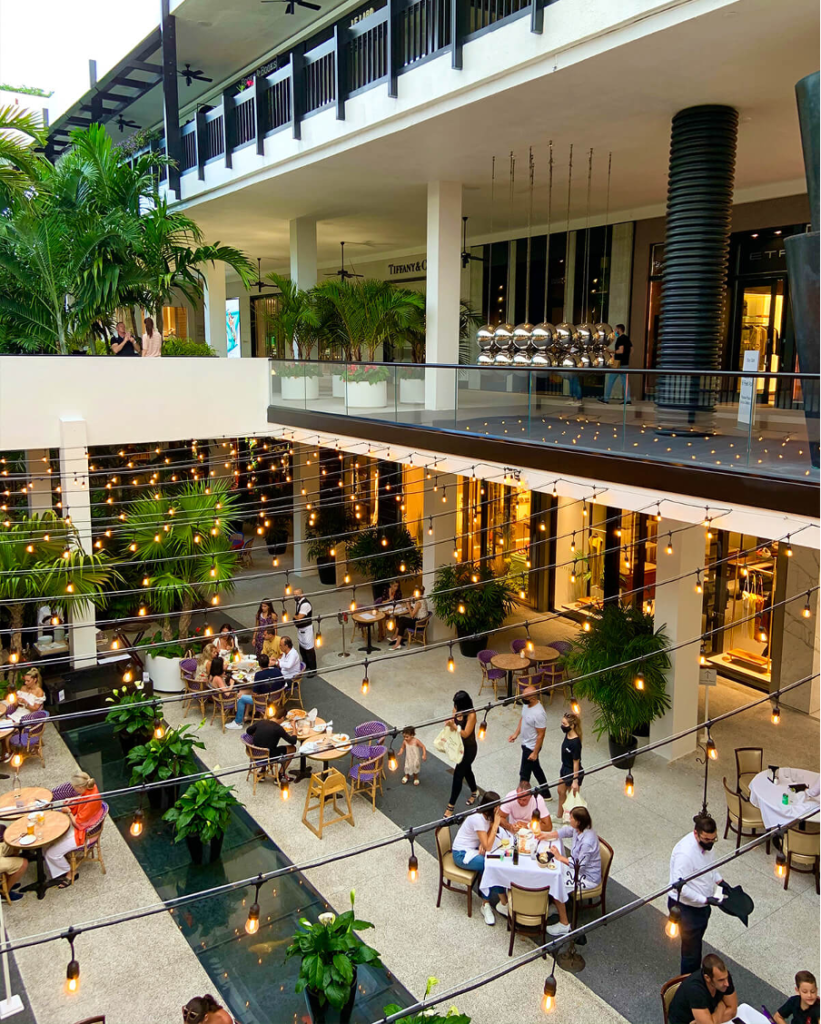 In Bal Harbour, a neighborhood of Miami, Florida, there is an outdoor shopping center called Bal Harbour Shops. It is one of the top-earning shopping centers in the world, with sales of over $3,000 per square foot.
Saks Fifth Avenue and Neiman Marcus are the anchor stores. Several additional well-known retailers are: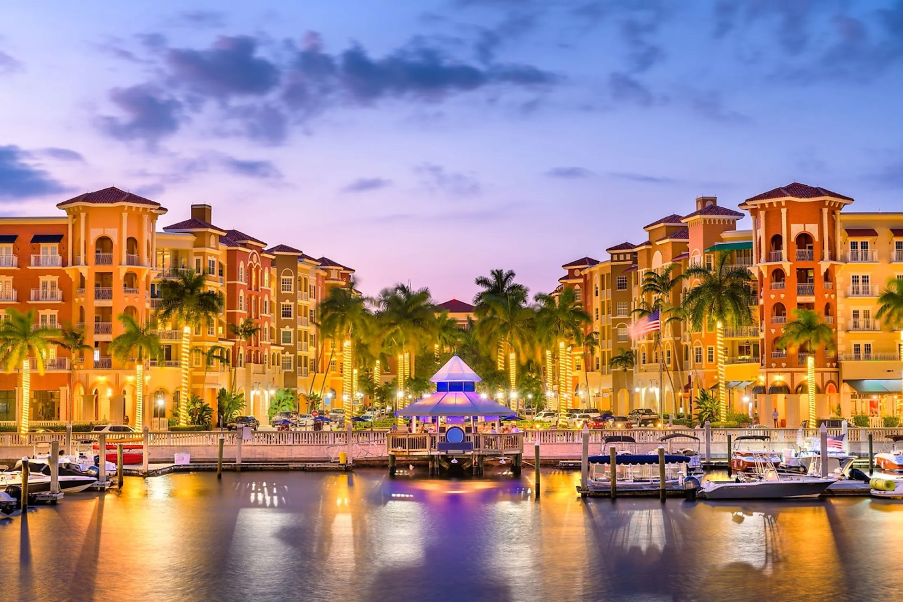 Naples, a city in Southwest Florida nestled on the Gulf of Mexico, is renowned for its upscale shopping, first-rate culture, and upscale cuisine. White sand beaches, many golf courses, and expensive residences are the city's main draws. Naples, Florida, which boasts the second-highest density of holes per resident among all cities and the most holes of any Florida city, calls itself the "Golf Capital of the World." The city is renowned for appealing to pensioners, who make up a significant portion of the population.
Naples is a popular family vacation spot, but it's also a great place for those who enjoy the outdoors and the beach. Naples shopping centers on Fifth Avenue South and Third Street South have a wide variety of art galleries, fashionable clothing boutiques, and home décor stores. Whether you select a hip bayside bar or a posh Naples beachside resort, enjoy your meal with a water view when it's time for lunch or cocktails and dinner.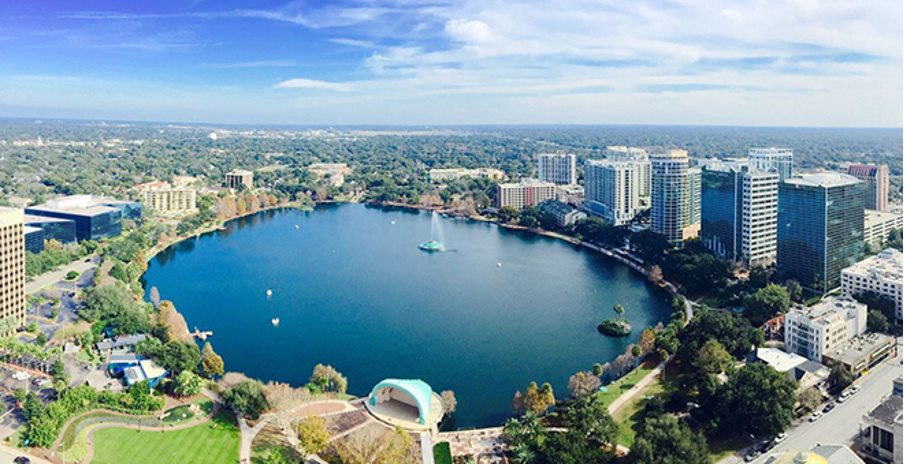 Three of the most well-known theme parks in the world—Walt Disney World, Universal Studios, and SeaWorld—are in Orlando, Florida, which serves as the state's tourism hub. Large theme water parks like Volcano Bay, Typhoon Lagoon, and Discovery Cove are now included in this group, which has increased over time. The city enjoys year-round popularity as a tourist destination.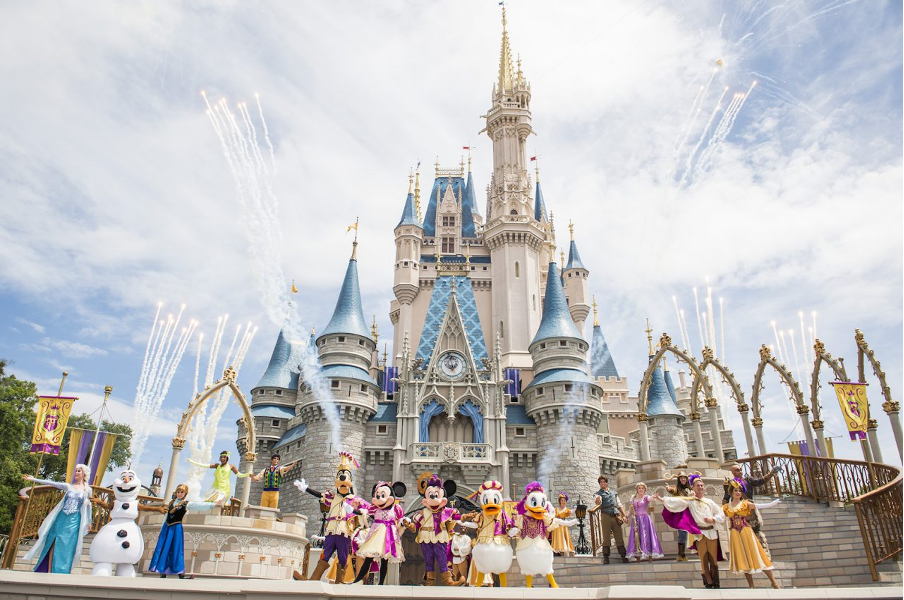 Disney World in Orlando is the best location to go if you want to enjoy an amusement park like no other. With millions of tourists coming here each year to enjoy the Charm Kingdom and the many other attractions of this massive amusement park, the magic of Disney has not worn off over the years.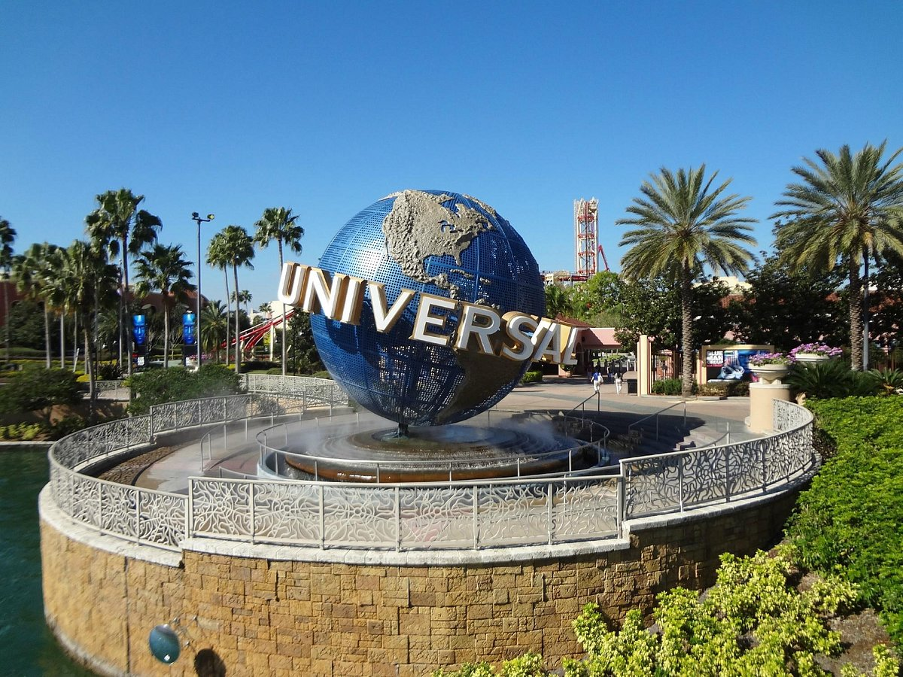 It's a fantastic experience to visit Universal Studios in Orlando, and for many tourists, it frequently surpasses a trip to Walt Disney World. This enormous theme park has a wide variety of amazing rides and scenery that have been faithfully recreated from well-known films and television programmes. For families taking a trip with older kids or teenagers, it's one of the greatest places to go.
SeaWorld Orlando is a large theme park that has long been a significant component of family trips to Florida, much like Walt Disney World. The complex host's performances by its well-known dolphin and whale performers in addition to surprise casts of animals like cats, ducks, otters, and sea lions.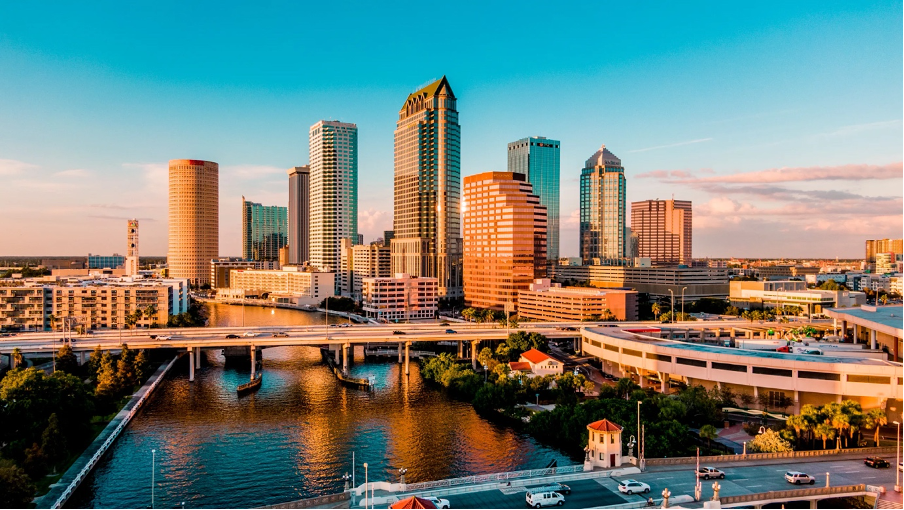 Just over the bay from St. Petersburg on Florida's west coast is the city of Tampa. Families love visiting Tampa because of its various attractions loaded with animals. The most well-known is Busch Gardens, a massive amusement park and zoo with a never-ending list of things to do. A public manatee viewing center, the Tampa Aquarium, and the Tampa Zoo at Lowry Park are further options for animal lovers to explore.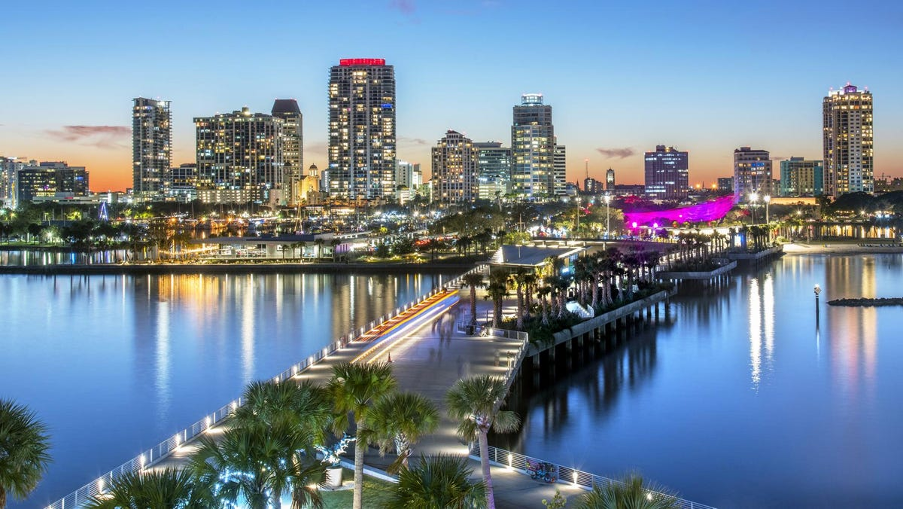 Tampa's neighbor St. Petersburg is across the bay. Visitors, especially those from the north, flock here to escape the harsh winters and take advantage of the warm weather and coastal beaches. Some interesting places to check out are:
St. Petersburg Pier
She dockside shops
Restaurants of Johns Pass
The quaint atmosphere of historic Pass-a-Grille
The soft sand of Indian Rocks Beach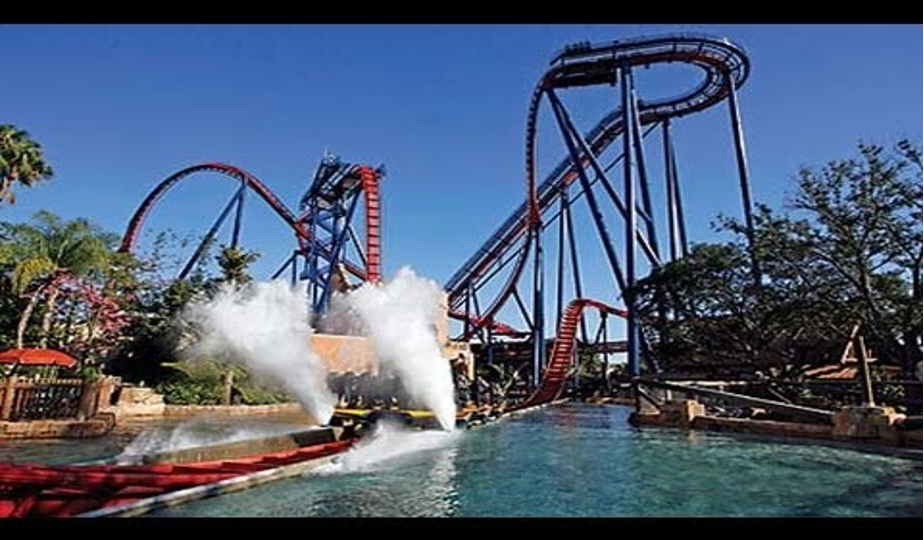 In the Tampa area, Busch Gardens is among the most visited tourist destinations. This African theme park, which boasts to be one of North America's biggest zoos, is home to a wide variety of exotic species. You can see gorillas, elephants, giraffes, lions, and tigers, among many other animals. Many animals, including giraffes, zebras, rhinos, and ostriches, can be seen on safari-style trips in open-air vehicles.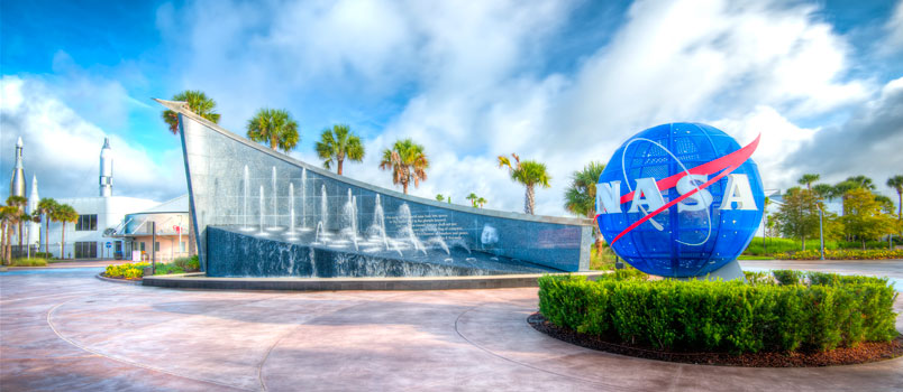 One of Florida's most thrilling, intriguing, and instructive attractions is the Kennedy Space Center. This enormous complex, which may be found on Florida's Space Coast, is the epicenter of space exploration. Today, you can meet an astronaut, see rockets and the Space Shuttle Atlantis, and learn about space missions.
Daytona 500 International Speedway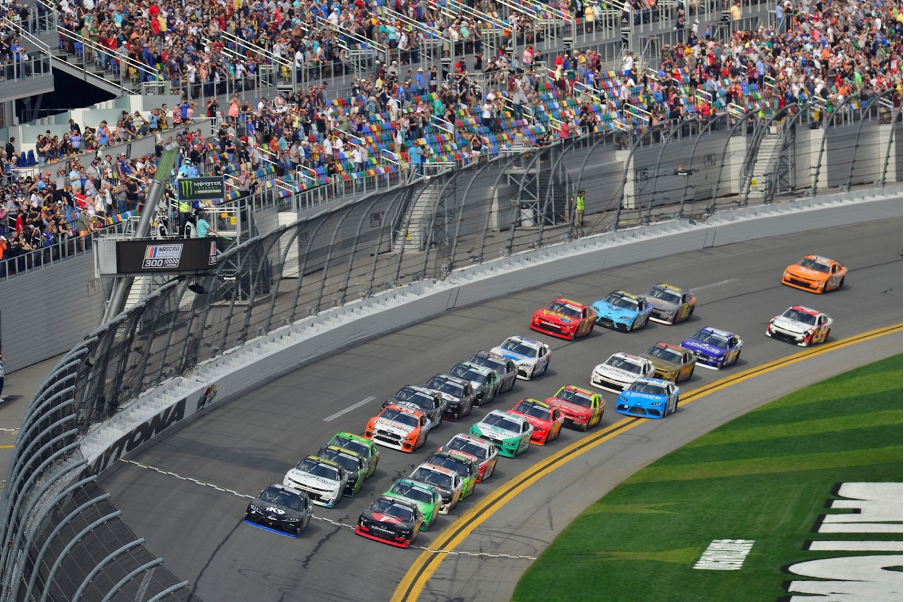 The NASCAR Cup Series' Daytona 500 race, which opens each February's competition, is one of its most renowned and significant events. Every year, it draws sizable audiences to the Daytona International Speedway in Daytona Beach.
To remove motor racing from the sand, the Speedway was constructed in 1959. Previously, Daytona Beach's hard-packed sand was used for racing and land-speed contests. You can still take a tour to see the Speedway even if you can't attend the actual race.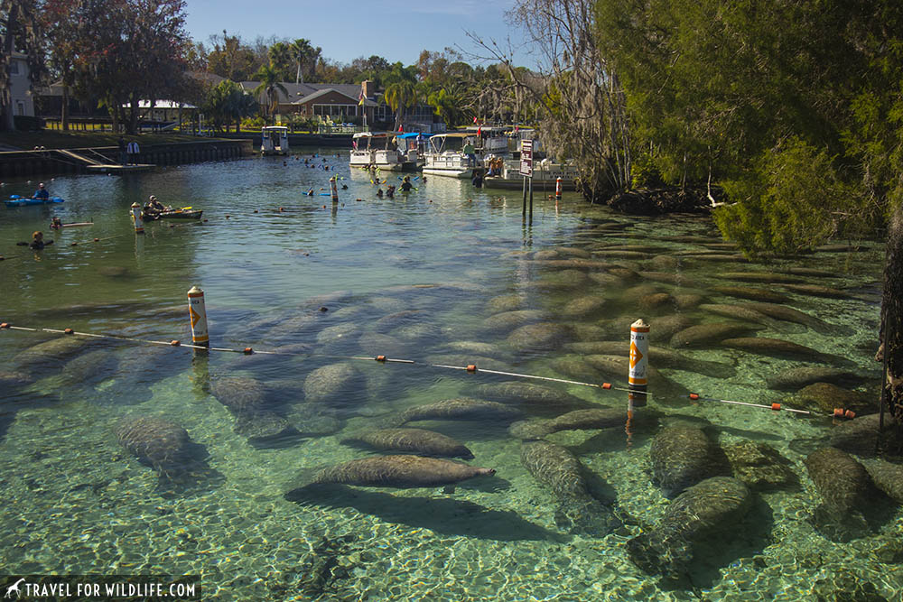 A great family activity between November and mid-April is watching manatees, and fortunately, Florida has a lot of great spots. At the Big Bend Power Station in Apollo Beach, the Tampa Electric Manatee Viewing Center is one of the most well-liked (and cost-free) sites to see manatees.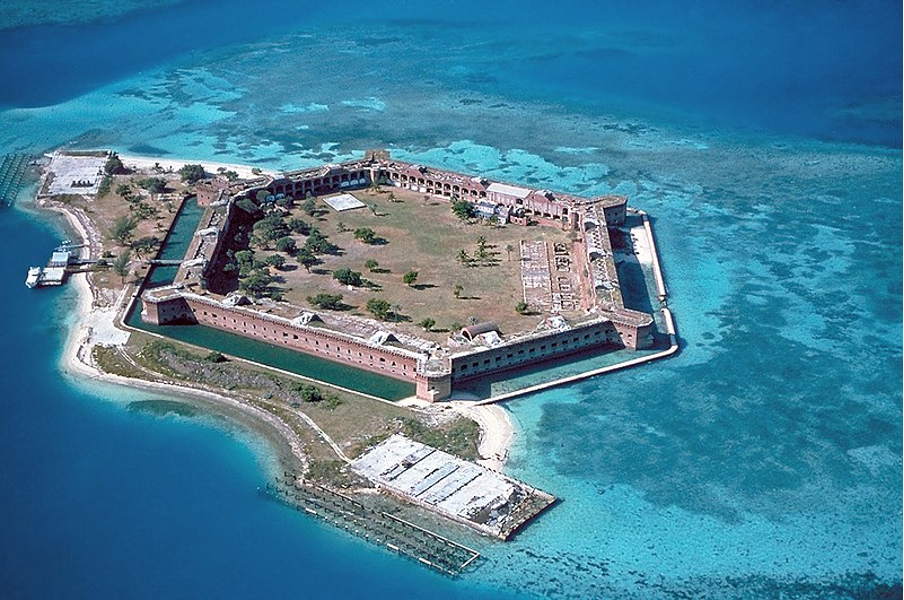 The US government built the magnificent Fort Jefferson in the 1800s, and it may be located in the Dry Tortugas National Park. Even while this is the primary attraction of the park, the seven breathtaking reef islands that make up the Dry Tortugas are worth the trip in and of themselves. After exploring the fort, you can unwind on the white sand beaches and go snorkeling in the shallow, clear water for the remainder of the day.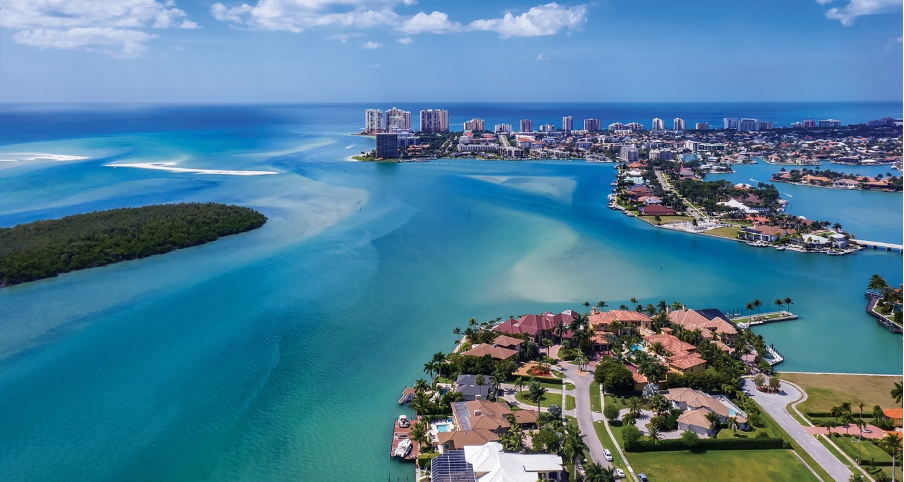 Go straight to Marco Island if you want to experience some of Florida's consistently mild weather, even on the gloomiest days of February. This vacation island is close to Florida's southernmost point in the Gulf of Mexico, where it nearly never gets cold, unlike Fort Myers or Orlando.
Due to its location at the end of the chain of islands, Key West is the major stop for most visitors to the Keys. And fortunately, a leisurely stroll along Duval Street in Key West is one of the highlights of the Florida Keys. Along the street are stores and eateries with outdoor patios, many of which are housed in beautifully renovated historic structures.
Fort Myers and Fort Myers Beach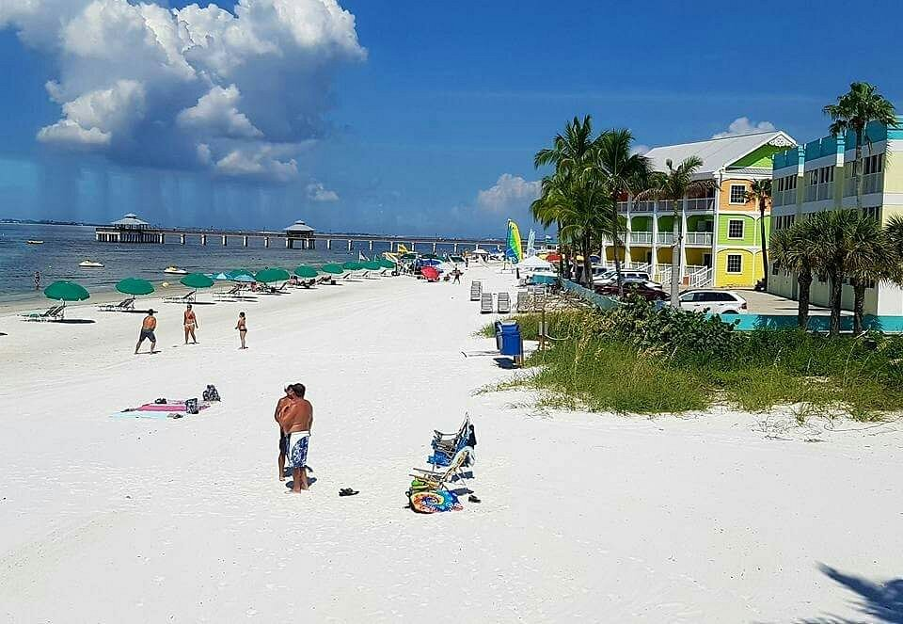 There is a ton to do in Downtown Fort Myers, commonly known as the River District, including plenty of shopping, a huge range of culinary options, and sightseeing in this historic region. On the coast of Estero Island, Fort Myers Beach is connected by bridges to the mainland via a confined inland waterway.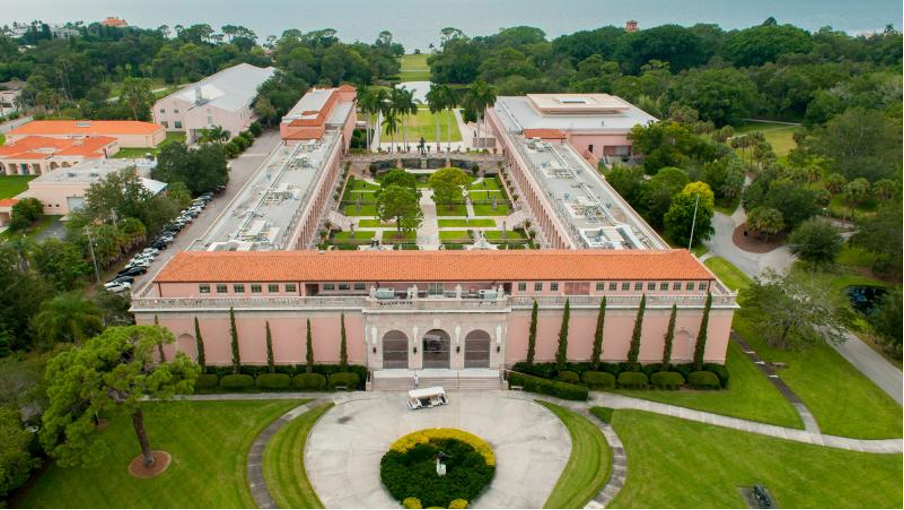 The history of this distinctive type of entertainment is honored at the Circus Museum. It offers exhibitions on the history of the renowned Ringling Bros. circus as well as a variety of circus costumes, props, posters, and other memorabilia. One of the attractions is a huge-scale model of the circus as it approaches, sets up, and leaves a site.
Pensacola Beach and The Gulf Island National Seashore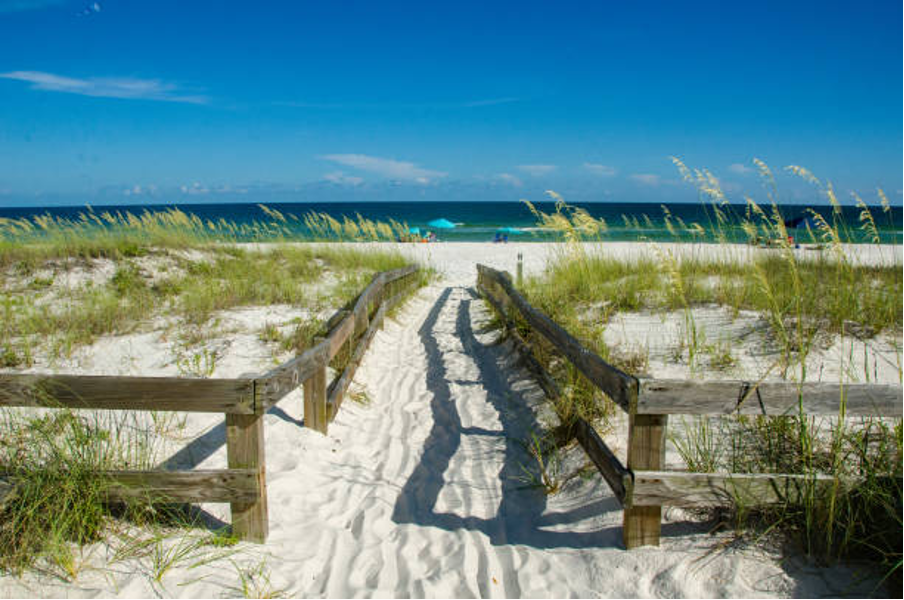 Some of the most stunning beaches in Florida may be found in Pensacola Beach and the Gulf Island National Seashore, one of the state's hidden gems. The sparkling seas of the Gulf of Mexico lap up blindingly white, silky squeaky sand.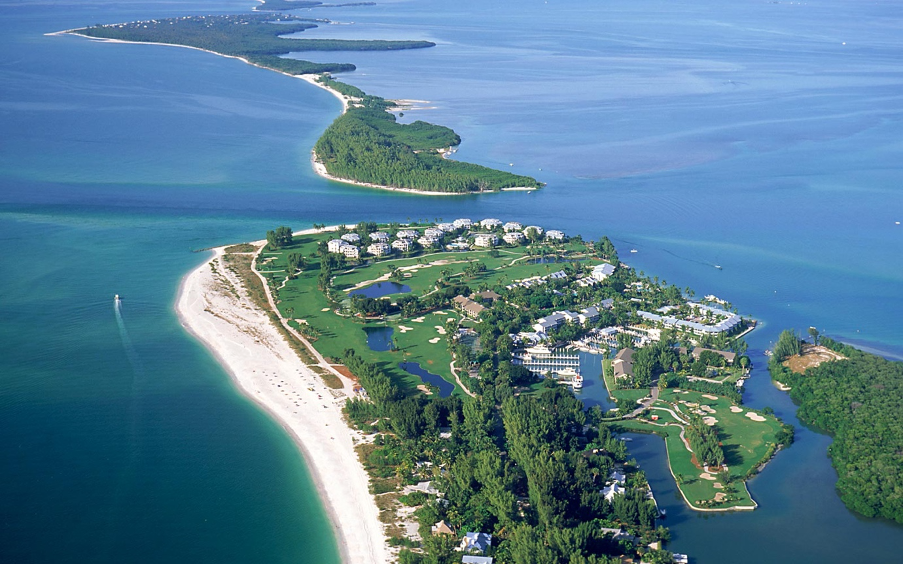 A causeway connects Sanibel Island, a significant barrier island off the west coast of Florida, to Fort Myers. The most well-known attractions in Sanibel are its upscale resorts, which are beloved by couples, families, and famous people.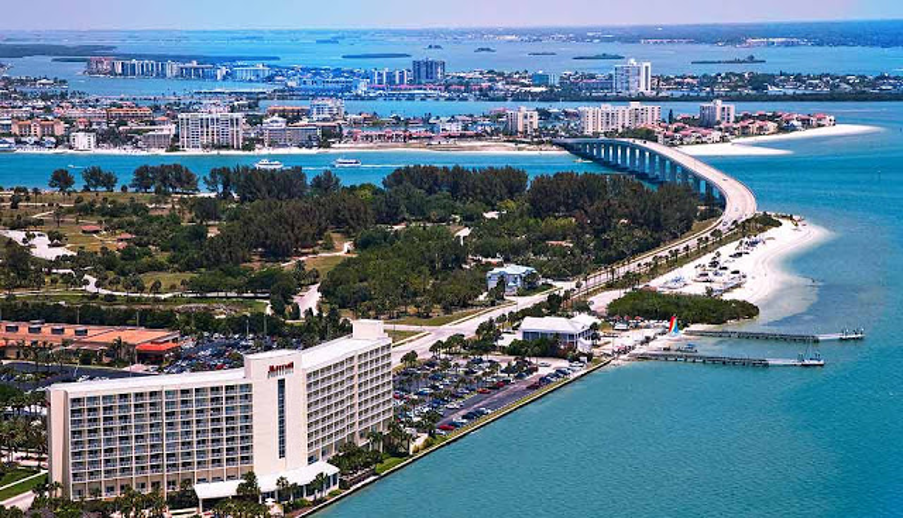 Clearwater has always been a popular beach resort in Florida and draws visitors from all over the world. A three-mile stretch of fine white sand is situated offshore from the main city and is kissed by the warm, clear seas of the Gulf of Mexico.
A magnificent example of "Old Florida" is Anna Maria Island. Many of the original homes and hotels are still standing thanks to strict building laws, while new towers and massive developments have been stopped. Having said that, Anna Maria Island does have various resorts where you can stay while on vacation, many of which are affordable.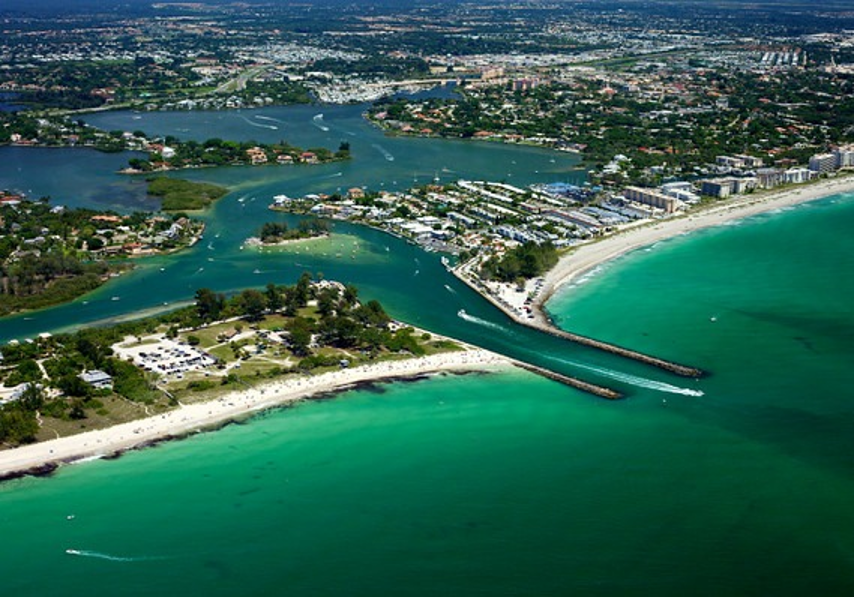 Venice, a resort in Florida that is frequently ignored, offers a wealth of activities without the throngs of other Gulf Coast destinations.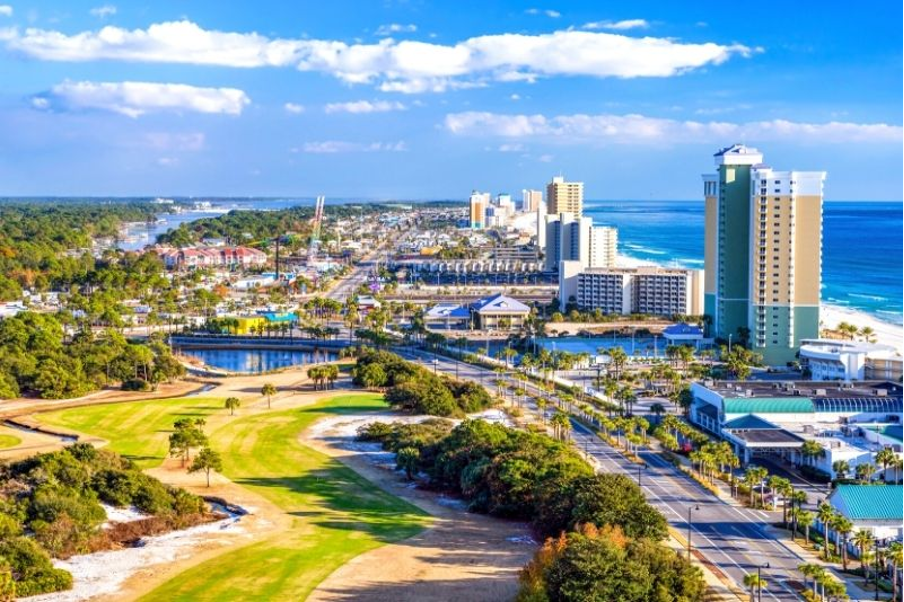 Panama City Beach is one of the most well-liked tourist destinations in Florida's Panhandle. If you are coming from the north, Panama City Beach is the place to go because of its famed white sand and emerald waters.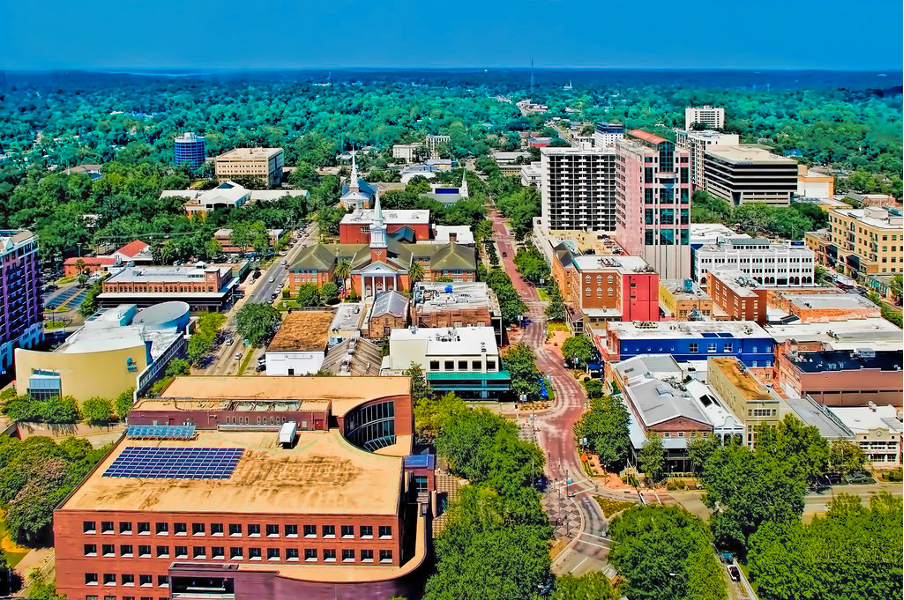 Tallahassee, the capital of Florida, might not be on most people's bucket lists while travelling to the state's northern region. The excellent selection of museums, intriguing activities, and history make it definitely worth it.