Paris is part of almost every bucket list. It is rich with history and has a plethora of things to do. From its iconic monuments to mouth-watering croissants and Disneyland, this city is built to enjoy. It's the inspirational city for many iconic poets, musicians, poets, and writers. Paris charms people with details, like dainty tea salons on cobbled streets.
Here's our travel guide to Paris to make the most of your trip.
Country: France
Telephone Code: +33
Language: French (official), Maghrebi Arabic, German dialects (Alsatian, Lorraine Franconian, etc.), Occitan language (Languedocian, Gascon, Provençal, etc.)
Currency: Euro
Average temperature: 15 °C
How To Get Around
Trains:
You can go around the city with Paris metro for just $2 for one way journey. And $14 with a single or multi-day pass.
Buses & Taxis:
You can choose a bus if you want an above-ground experience of Paris, costing around $2 for a single journey.
On the other hand, Paris has multiple taxi service companies, including Uber, with G7 having its own app and credit card facility.
Car Service:
You can arrange advance airport pickup or travel privately with car service companies like Paris Black Car or Blacklane.
Neighborhoods to know:
Église Saint-Germain de Charonne:
It has an old village-like feel because of its meandering streets and old industrial buildings, making it attractive in a unique way.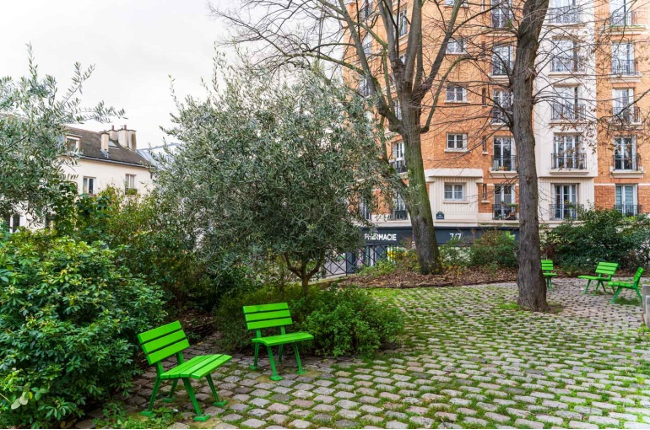 Montparnasse:
It's popular for its history of Picasso and Matisse. Sculptures of Matisse's teacher, Antoine Bourdelle, can be seen at Musée Bourdelle.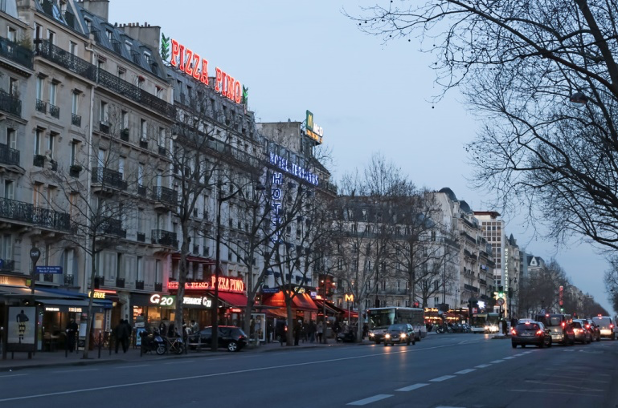 Le Marais:
You can head to rue des Francs Bourgeois and rue Vieille du Temple if you are a spendthrift. You'll find it an immaculate place to spend quality time with friends.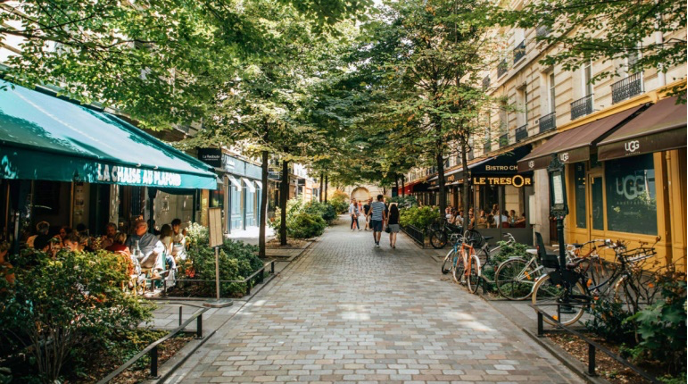 Montmartre:
It's known for its exotic cocktails at Le Très Particulier and its independent and rich artistic history with its views over Paris rooftops.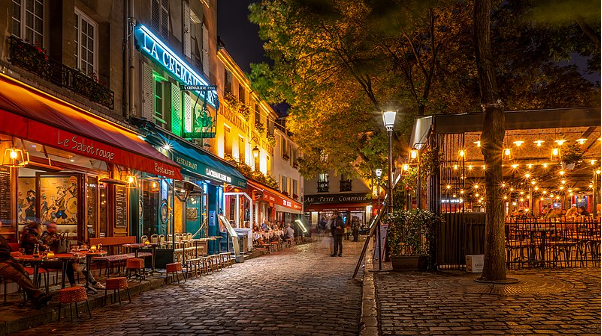 Best Restaurants:
Les Philosophes:
Les Philosophes is best known for its efficient service and freshly prepared food with the best ingredients possible at affordable prices. It has a lively atmosphere which makes it perfect for day and nightlife as well.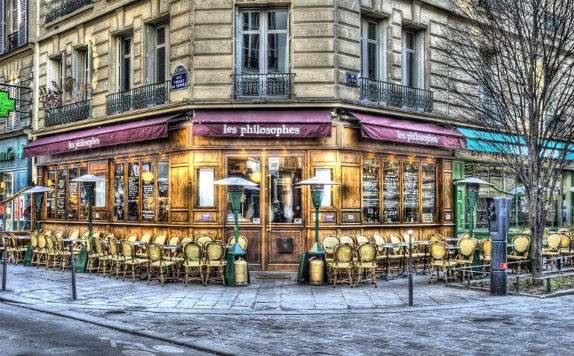 Holybelly 5:
Big breakfast at Holybelly is the love at first sight if you're American. But make sure to be there early, so you don't have to wait in line for your turn as they don't accept reservations.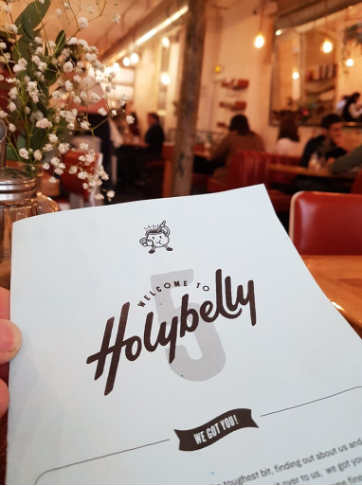 Udon Jubey:
Udon Jubey or Paris' Little Tokyo is situated between the Louvre and Palais Garnier. You can see everything is made right in front of you in this little spot and has indoor seating with a walk-in spot.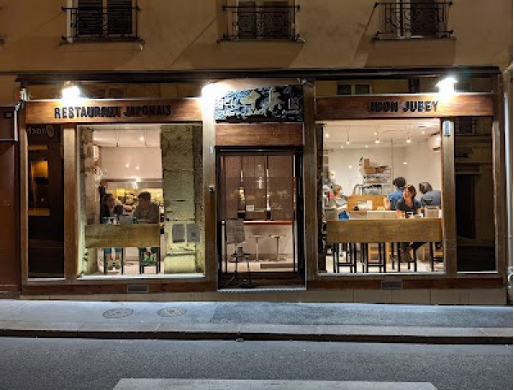 Le Train Bleu:
It's a historic monument with hand-painted ceilings and intricate chandeliers in Belle Époque-style. Le Train Bleu nestled within the Gare de Lyon railway station and feels more like the Chateau de Versaille.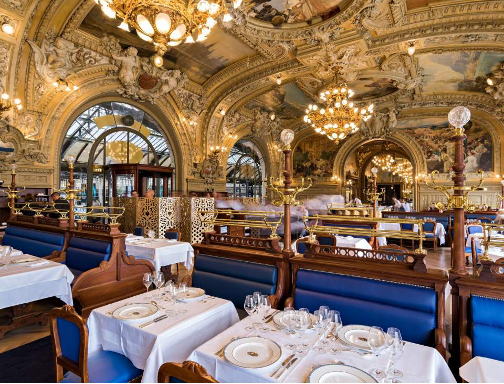 Places to Visit:
Louvre:
It's the world's largest museum with art and visuals that take your breath away. It's home to the world-famous "Mona Lisa" situated in the heart of Paris on the right bank of the river Seine. Although it's impossible to see all the art in Louvre in one day, you can experience it better by planning a trip exclusively to Louvre.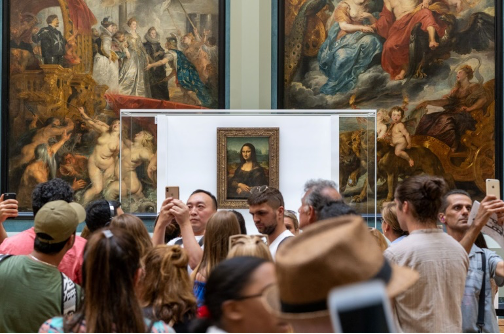 Eiffel Tower:
The first and foremost place that pops up in mind is the renowned Eiffel Tower when we think about Paris. A trip to Paris is incomplete without its visit. It provides 360 views of the city and illuminates blinking lights at night, making it look more magical.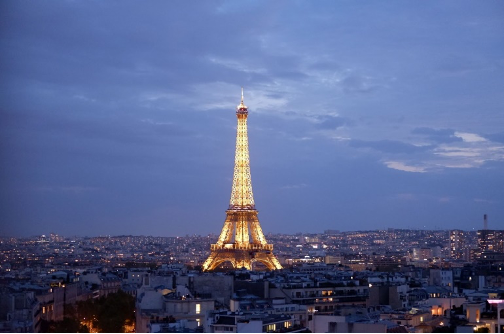 Musée d'Orsay:
It's the home to work famous art of artists like Claude Monet and Vincent van Gough. Situated in an old railway station, it's not famous for only its art, myriad paintings, sculptures, and photography on display but for its remarkable Beaux-Arts architecture as well.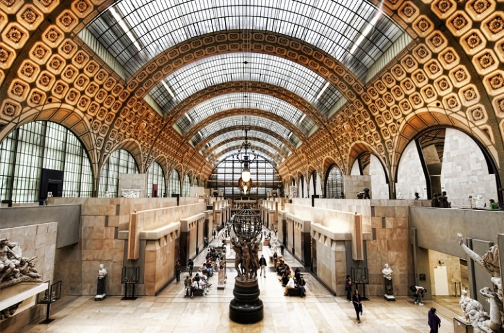 Seine River:
One of the highly recommended ways to see Paris is the Seine River Cruise. It allows you to see many important buildings, bridges, and attractions. Seine River is lined with independent book vendors and historic cafés, which gives it a signature Parisian look.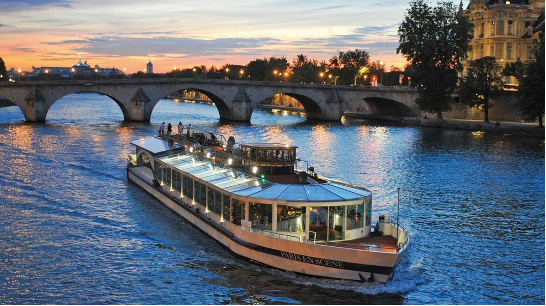 Best Shopping places:
Galeries Lafayette Haussmann:
This high-end department store, name, Galeries Lafayette Haussmann, is a stunning building with a colorful Art Nouveau dome surrounded by shops. You can have a walk on the Glasswalk, which gives you a perfect view of the building. You can visit Avenue de Champs-Elysées for its sister shop as well.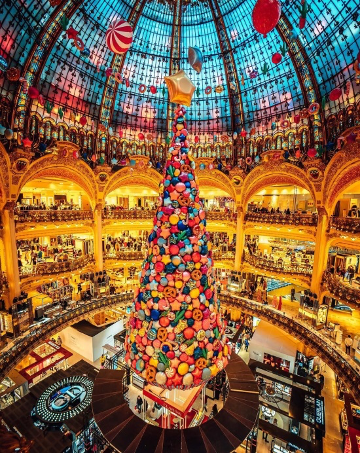 Le Bon Marché Rive Gauche:
This modern department store was established in 1838 with true Parisian-style architecture. Le Bon is filled with brands like Celine, Burberry, Balenciaga, and Dior.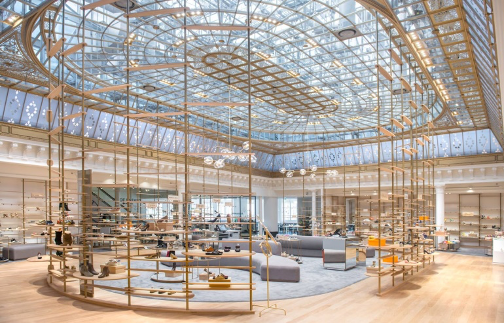 We Are Paris:
We Are Paris is a boutique containing work of Paris-based artists who manufacture in small quantities. You can get purses, jewelry, cosmetics, and candles here.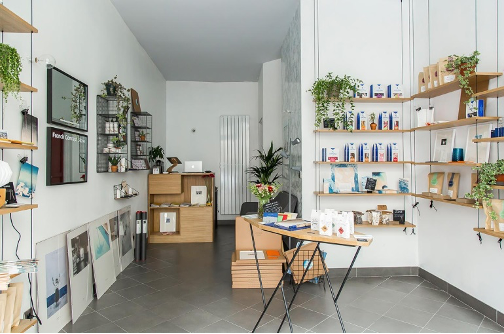 Printemps Haussmann:
With over 200 brands, this luxury department store is situated in the center of Paris. Here, you will find designers like Alexander McQueen and Gucci and lesser-known French designers. Men's and women's fashion is designated on over 6 of its floors.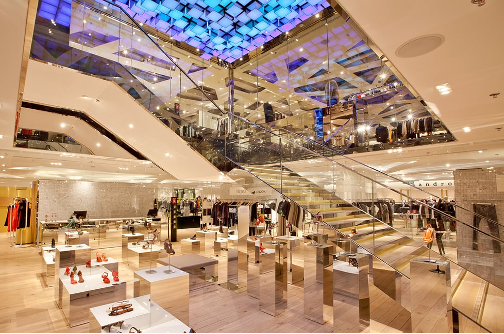 Must-try food in Paris:
Fallafel:
You might be wondering what's a falafel doing in the list of Paris must-tries? But you will understand if you are a Middle Eastern or American. L'As du Fallafel serves arguably the best falafels in Paris and one of the best in the world, making it a must to try, especially if you are vegetarian.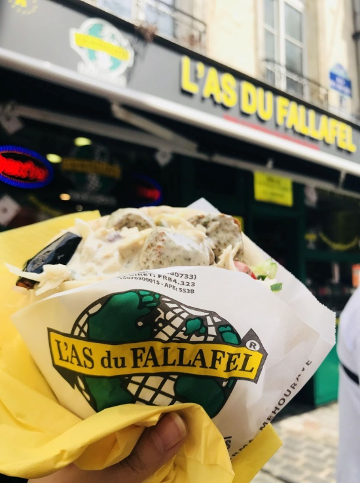 Croissants:
Croissants for breakfast are a must if you are visiting Paris. These perfectly flaky pastries can be paired with coffee or juices of your choice or just enjoyed on their own.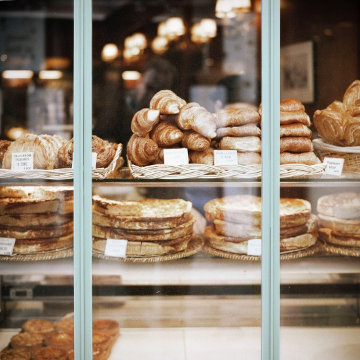 Escargots:
Escargots are the national symbol of France. The escargots are snails served in their shells with a stuffing of garlic, herbs, and butter. Many Parisian eateries have started serving snails with Roquefort, truffle, and even curry-based sauces.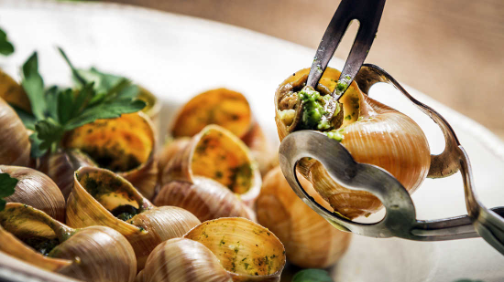 Macarons:
Macarons are often confused with macaroons, which are made with shredded coconut. It's a mystery where these delicacies come from, but macarons are the most famous French sweets in Paris today. Its traditional flavors are pistachio, chocolate, vanilla, or raspberry, and some unusual flavors are salted butter caramel, green tea, or rose petals.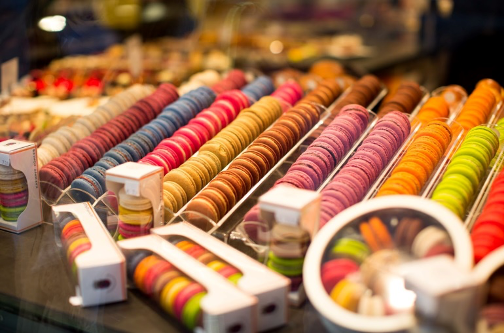 Best Hotels:
Hôtel de Crillon:
Hotel de Crillon situated at Place de la Concorde with stunning views of the Eiffel Tower and an easy commute to Champs-Élysées. It offers spas, glamorous restaurants, and boutiques that show its timelessness and elegance.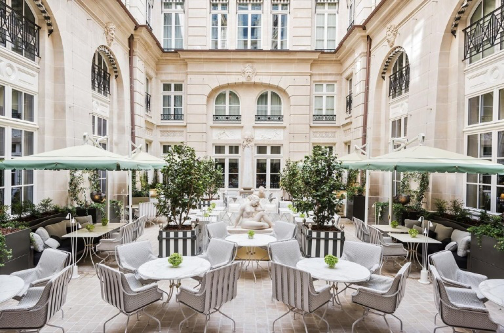 Le Bristol Paris:
This hotel has been awarded "Palace" status. Its exquisitely refurbished interior complements its history, and its soft color tones balance Louis XVI refinement.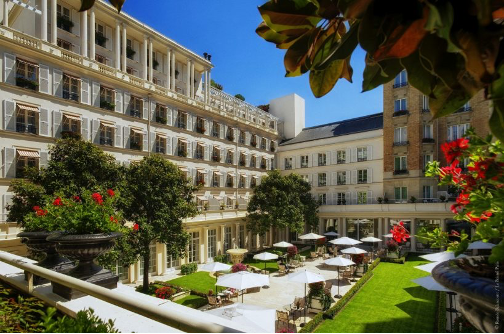 The Hoxton:
This youthful hotel and instagramable look attract the younger generation like no other. Regardless of the way it looks, it holds a rich history. It was a grand 18th-century residence and still has the original mosaic marble floors and staircases.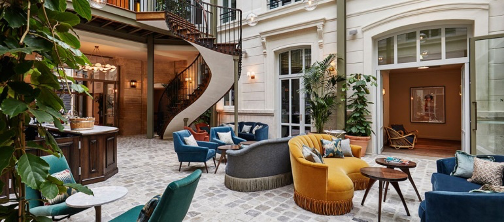 Grand Pigalle Hôtel:
It's a hip boutique hotel in a Haussmann-style building. Grand Pigalle Hôtel reflects the youthfulness and carefree spirit of its neighborhood which is famous for drawing artists and night owls. It has a retro and stylish flare on historic roots, which makes it a welcoming space for everyone.
Conclusion:
These things are just a glimpse of what Paris can offer. It shows Paris is not just about its monuments or romance, and that's why millions of people around the globe visit this city every year. Plan a solo trip or a trip with friends and family. Paris welcomes everyone with open arms and gives an experience of a lifetime.